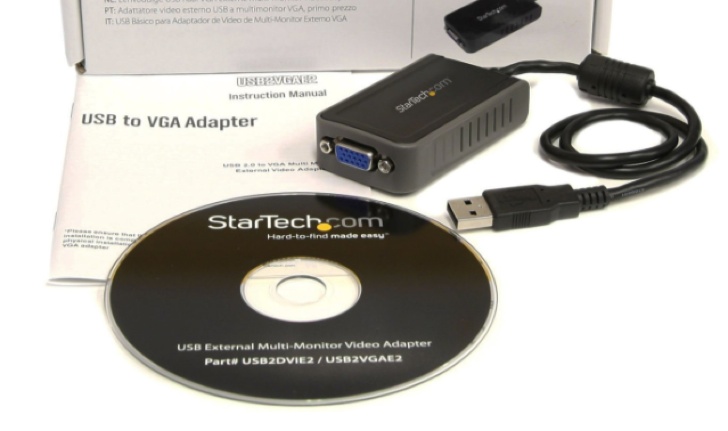 USB to VGA adapters are a great and cheap way of adding another display…
Extending your desktop
With a USB to VGA adapter you can extend you screen so that it can span across another screen. If you have a desktop PC and do not want to upgrade the graphics card to have a second screen then this fits the bill. Or if you are using a laptop and want a third screen (including the laptop screen) then this is how you can do it cheaply.
Cheaply
For less than £35 you can buy an adapter that will plug into a USB port. Install the drivers and then seeing it appear in you list of screens can be a magical moment. Sure you could probably get a dual head graphics card for about the same money but the amount of hassle is vastly reduced.
Not for video
The cheaper devices support 1080p screens but are not best suited for full screen HD video. You may notice the occasional glitch and put you off using it. Instead these are better suited to large spreadsheets and running multiple documents. That said if you are looking for something in the way of a preview screen for video editing and don't mind the odd blip then this is an affordable option worth considering.
Or high speed games…really
I don't really play games but assume that the amount of updates required for todays fast paced 3d games isn't really best suited to a USB to VGA adapter. Your experiences may vary depending upon what games you end up playing but in that instance a newer graphics card is probably what you need.