Android 4.3 rolling out in the UK. Here's how to get it for Nexus 4.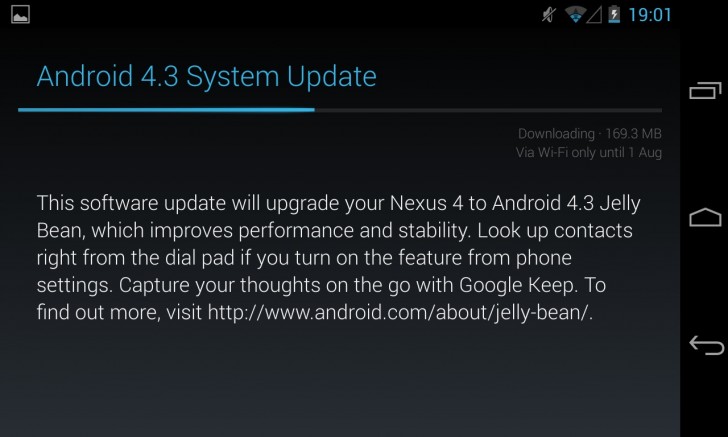 Android 4.3 has started rolling out in the UK and if you are lucky then you will have been prompted to install it already. If however you try a system update and are advised that you system is up to date then you should try the following steps as this usually forces the download:
1. Goto Settings and then Apps
2. Swipe Across until you have All
3. Scroll down until you find Google Services Framework
4. Press the "Force Stop" button
5. Then "Clear Data"
6. Reboot
7. Wait a minute
8. Check for update in System -> Phone -> About
You will need to be plugged into a power socket and connected to Wifi to receive the upgrade and be prepared for about ten minutes of updating to happen.
Bluetooth improvements
I'm particularly looking forward to seeing whether the Bluetooth improvements of 4.3 enable me to connect my Nexus 4 to my car kit. I've heard promising things about this update and whilst I do not want to get my hopes up I can't but help feel that this might be the one.