The Automobile Analogy – Chrome OS vs Windows 10
Whilst comparing Chrome Os and Windows 10 I believe an automobile analogy can be useful to explain the differences between the two operating systems.
Comparing Chrome OS and Windows 10 is like comparing a Winnebago to a Mini. You see, Windows 10 is full fat, can do everything you need but has some bloat as a result. Alternatively, Chrome OS is lightweight but can't do everything Windows can.
A Winnebago lets you to carry everything you could need for life on the road whilst getting you from A to B. Given the size of your typical Winnebago, getting around town can be slow going. Narrow, steep or congested roads can be hard work in a Winnebago due to its heft. A Mini on the other hand is great for nipping around town and getting where you need to get to. However, if you want to carry lots of stuff or spend the week sleeping in a Mini, you will have to put up with a lot of discomfort.
Windows 10 = Winnebago

Windows 10 is a marvelous operating system which allows endless possibilities of computer configuration and software combinations. It has a heritage which stems from the mid 1980's and provides lots of familiarity to users of earlier versions. This flexibility and possibility has a downside. Windows 10 suffers from an update process which is frustrating as heck and requires a decent amount of computer to have it running seamlessly. When you take Windows 10 out on the road, you may also find that battery life suffers because of all of the extra work your computer needs to do to keep going.
In extreme cases, you can be dropping in excess of £2,000 to get a fully loaded power house of a laptop that can run everything under the sun, but you might end up carrying around a very heavy weight.
Chrome OS = Mini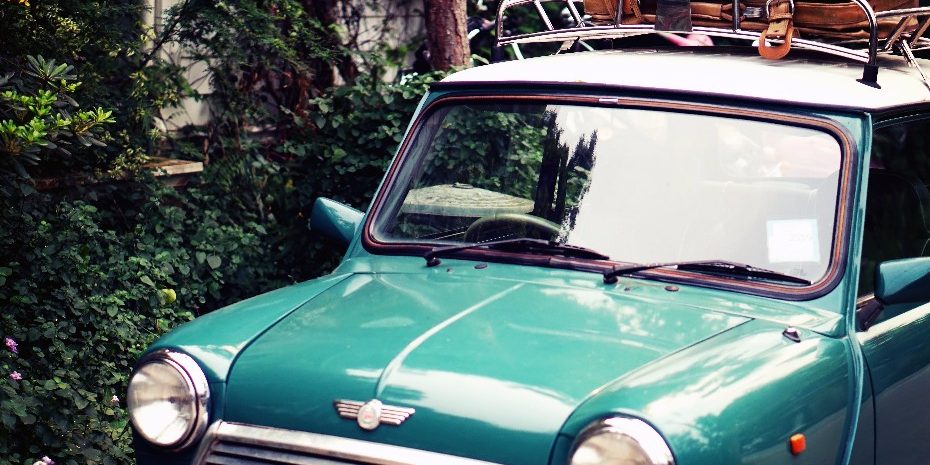 Chrome OS is a relative new comer to the operating system party, building upon the great work done with Linux and the Chrome browser. It is Googles web first OS which is designed to be light weight and be primarily focused on the web browsing experience. Over time, Chrome OS has evolved whilst retaining the lightweight foot print. Most updates happen within seconds, as does the power up process. You do not need a powerful or big computer to get a smooth experience and battery life tends to be excellent.
But with all the good, there are some trades. Whilst many Chromebooks allow you to install Android Apps, you do not get the full fat desktop experiences and features of Windows 10. This is fine until you need a particular feature which doesn't exist in the web or Android Apps.
Also, if you have existing hardware, it may not be compatible with Chrome OS. Just because your device has a USB port, it doesn't mean your scanner is going to work. You may argue the same is true of Windows 10, however I'm sure you'll agree that if the scanner was purchased in the last few years chances are it will work.
For a while the mantra was
Chrome OS is only good for browsing the web and responding to email.
There was a lot of truth in this statement. Also,
Chrome OS is great for my parents, but not me.
For those responsible for supporting parents' laptops Chrome OS has become a go-to option, as there is very little to go wrong. There is far more to it today than a stripped back system which just about anyone can get along with.
What Should I Get?
I'd argue that if you are after a no-nonsense device for a bit of work and play then you should seriously consider a Chromebook. Sure, you cannot install the software you may be familiar with, but do you actually need it? If you do need all of those software options and not lightweight or web versions then look at Windows 10.
Also take a look at Windows 10 if you have a stack of hardware you just cannot live without.
Be wary of choosing a budget Windows 10 device however, as you may quickly come to regret the compromises manufacturers have had to make to hit a particular price point. Whatever the limitation there will be something which has had to be cut to make a cheap device. And once you've sunk your hard earned dollar on a device it can be hard to go back on.
Chrome OS devices may not allow you to run everything and it may take you a little while to find your way around. But, as a lightweight low cost alternative to Windows 10, they can provide years of frustration-free service at often low entry price point.
Do You Agree?
I wrote this article to help Chrome OS users explain to the wider world how Chrome OS is different and why this can be a good thing. You may, or may not agree with the analogy, and either way I'd be keen to hear your thoughts on the subject. If you have a strong opinion please add a comment below.