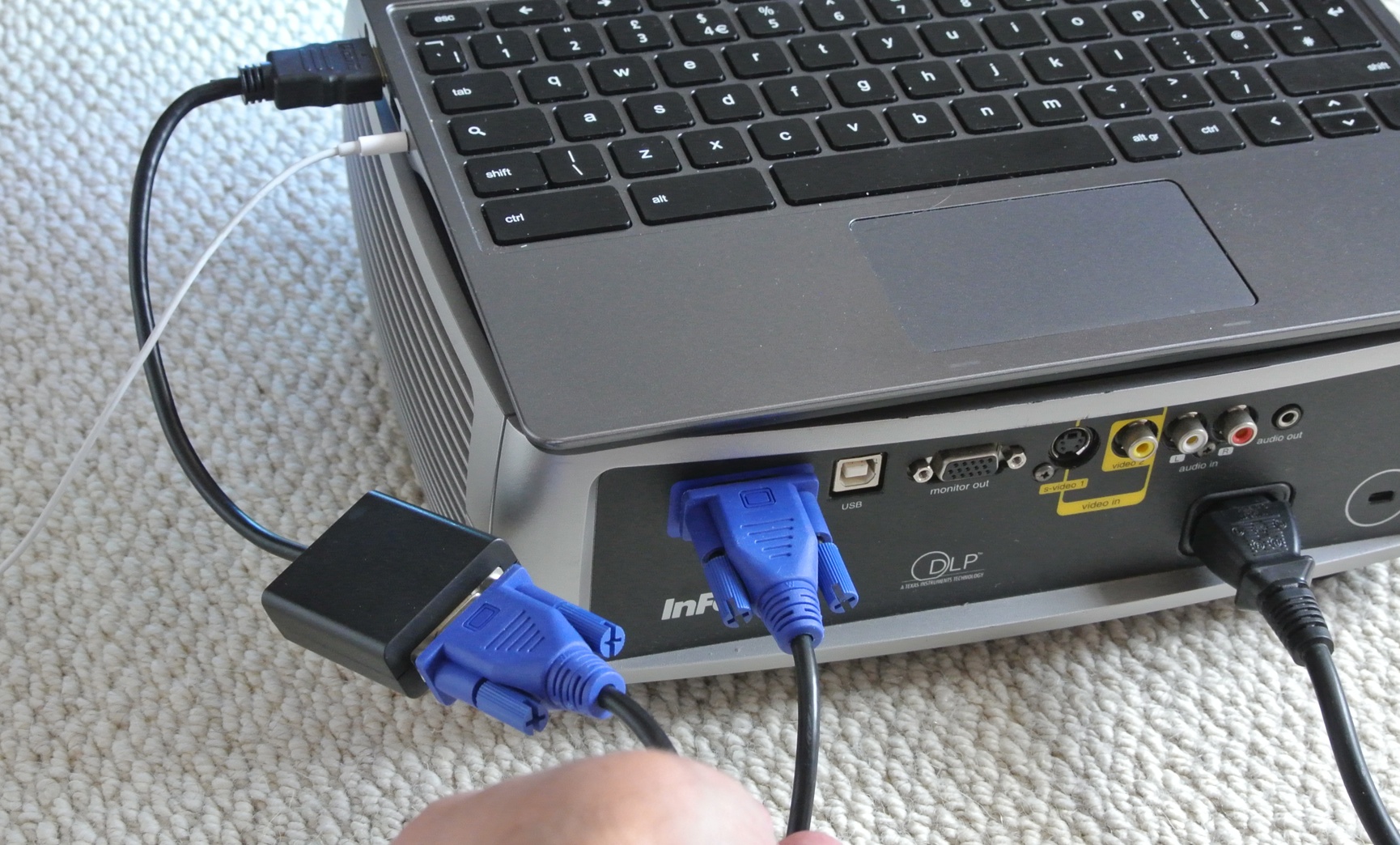 More and more laptop devices ship only with a HDMI output but at the same time many older projectors are VGA only. If you are stuck in this kind of pickle with your Acer C720 Chromebook or carry a Chromebook for presentation and not sure what you'll have to work with then read on. As this article will show you how to connect your VGA projector and HDMI laptop together and make sure that they play nice.
Adapter
Put simply you will need an adapter that converts HDMI to VGA and then a regular VGA cable. When selecting your adapter you can comfortable use passive adapters – these need no power. I've tried the following adapters with the Acer C720 Chromebook and am happy to report that they all do a grand job of connecting:
Setup
Plugging things together couldn't be simpler – here I'm using the Generic Adapter and taking the audio feed from the Acer C270 3.5mm jack just next to the USB socket.
1. Plug in the adapter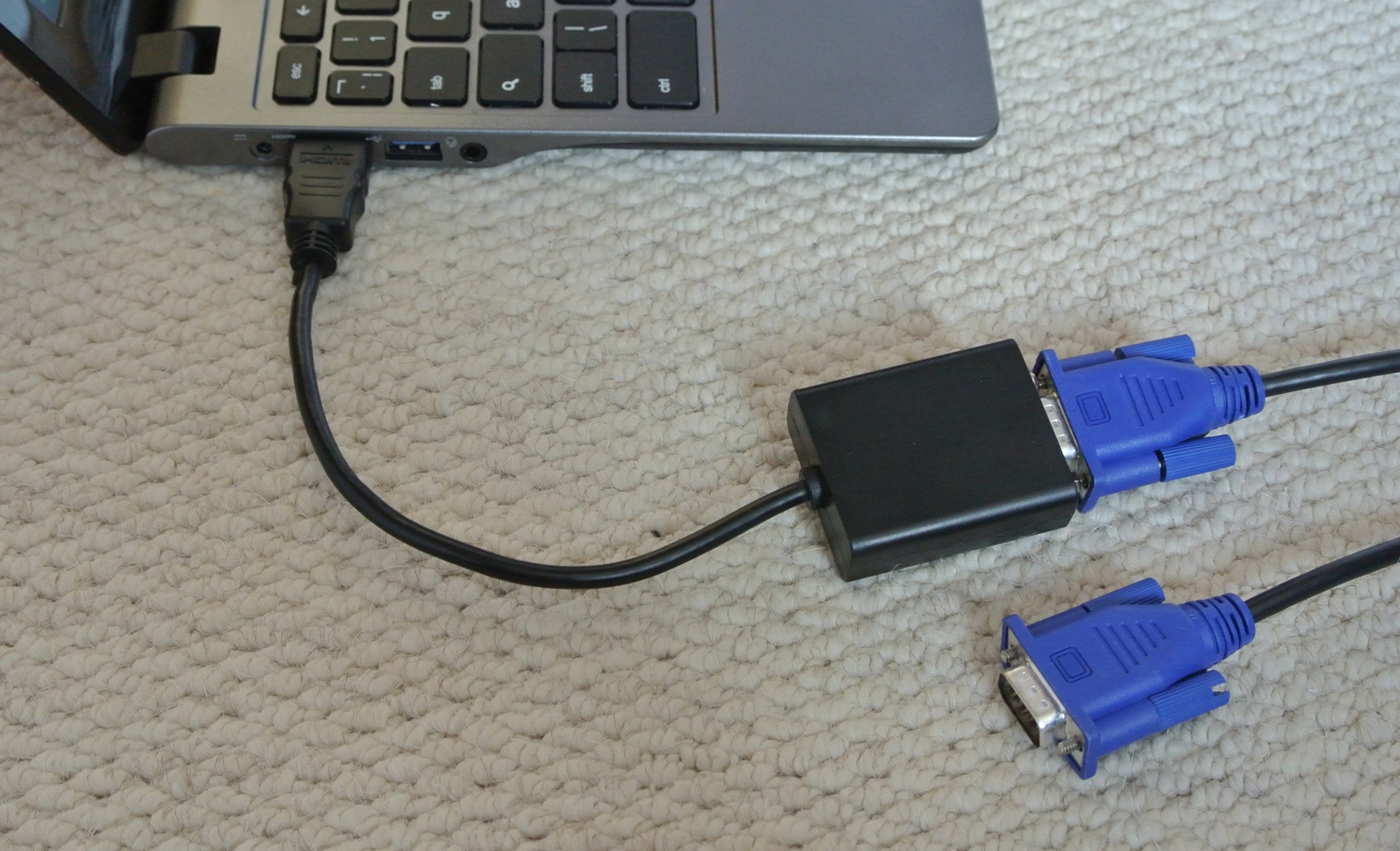 2. Connect the VGA cable to the projector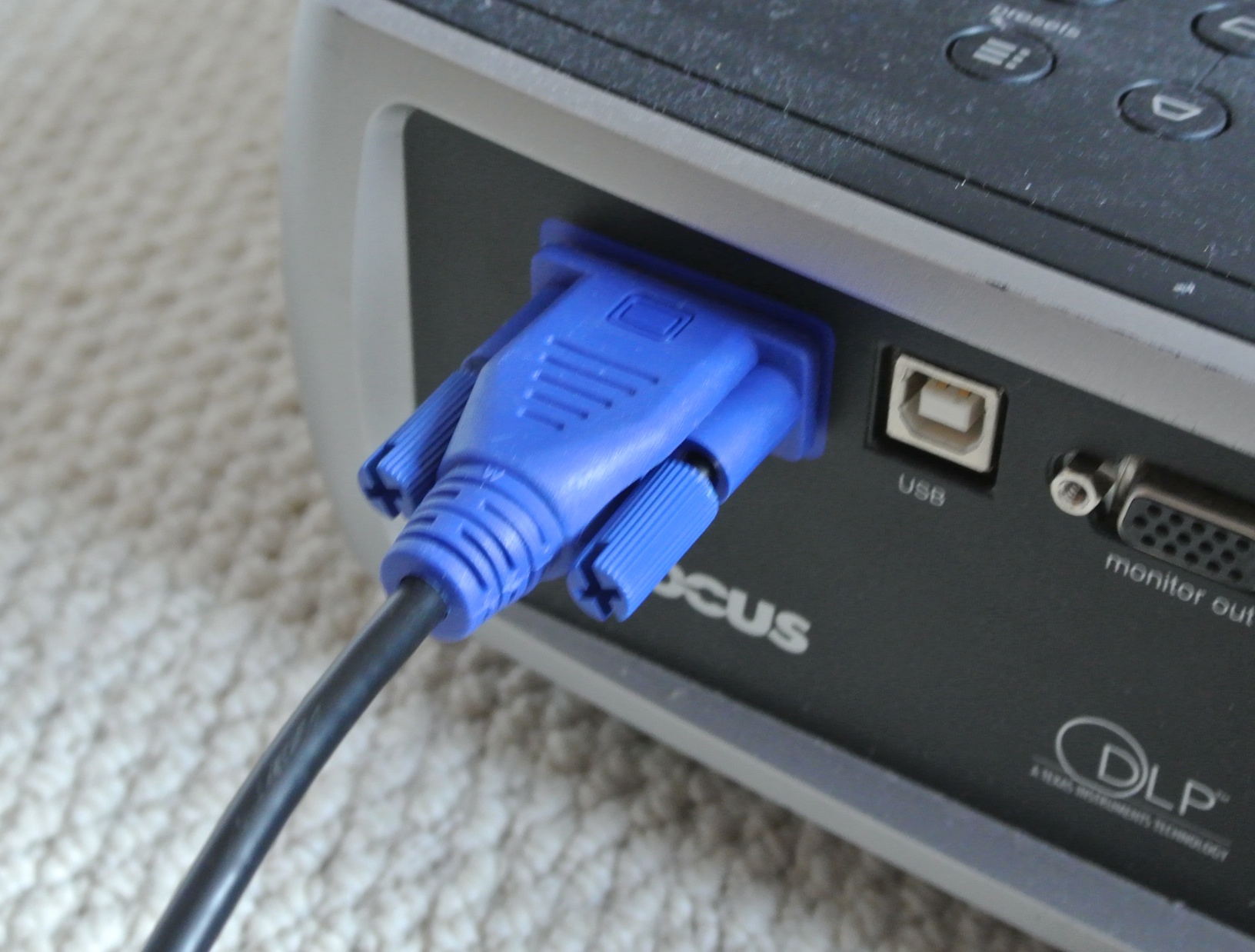 3. Connect up an audio cable to hear the sound
4. Power up projector and check it all works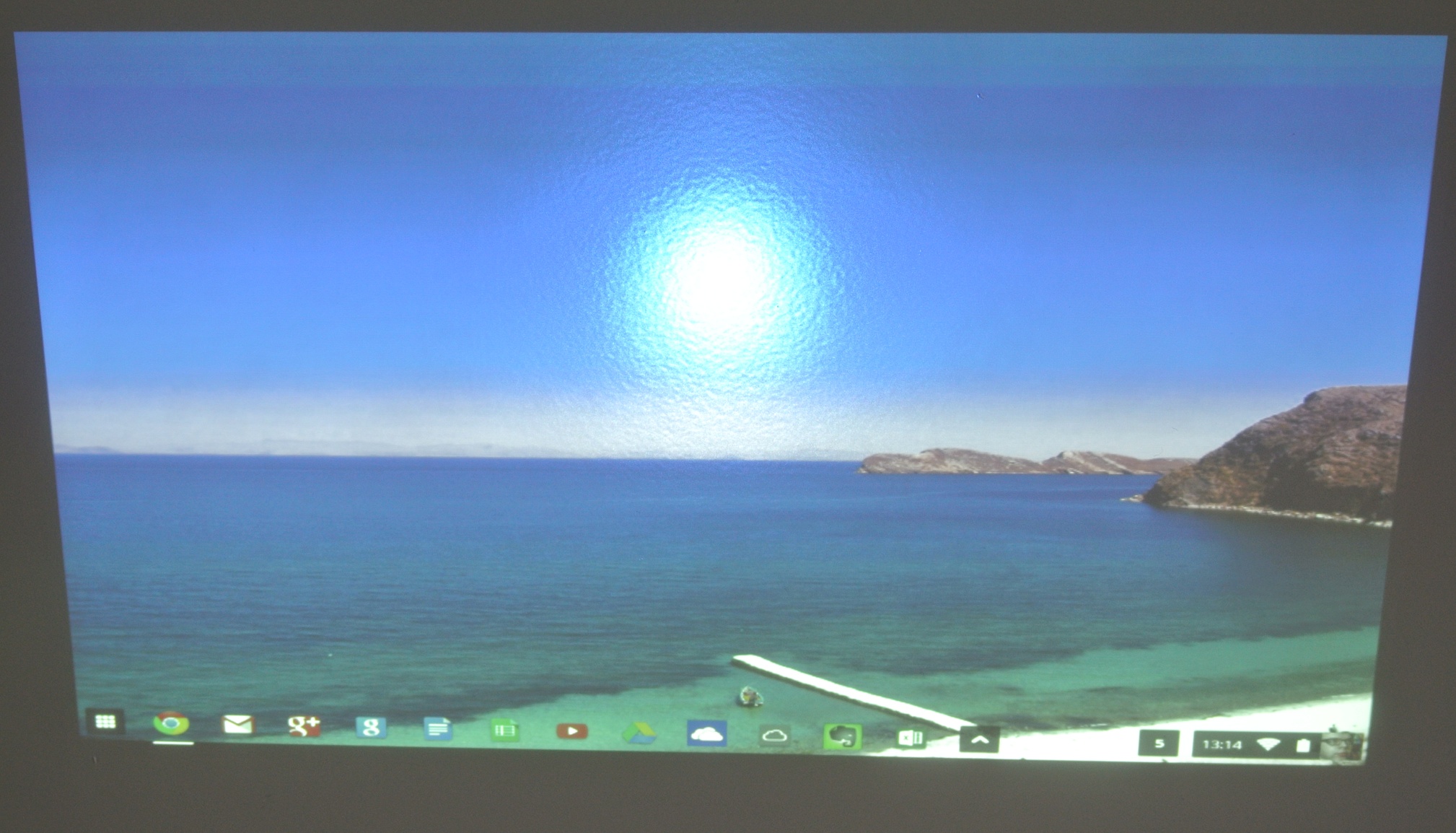 There is very little to go wrong and if things aren't working as expected then you should try swapping the different cables and adapters to determine which one is causing the issue.
Extended Desktop
What you will find is that Chrome OS extends your desktop so that you need to drag over your cursor and any browser windows you want to display. You can swap to mirrored mode by clicking on the details of your extended screen which appear in the system tray. You will be presented with a screen that allows you to mirror so that both screens show the same thing: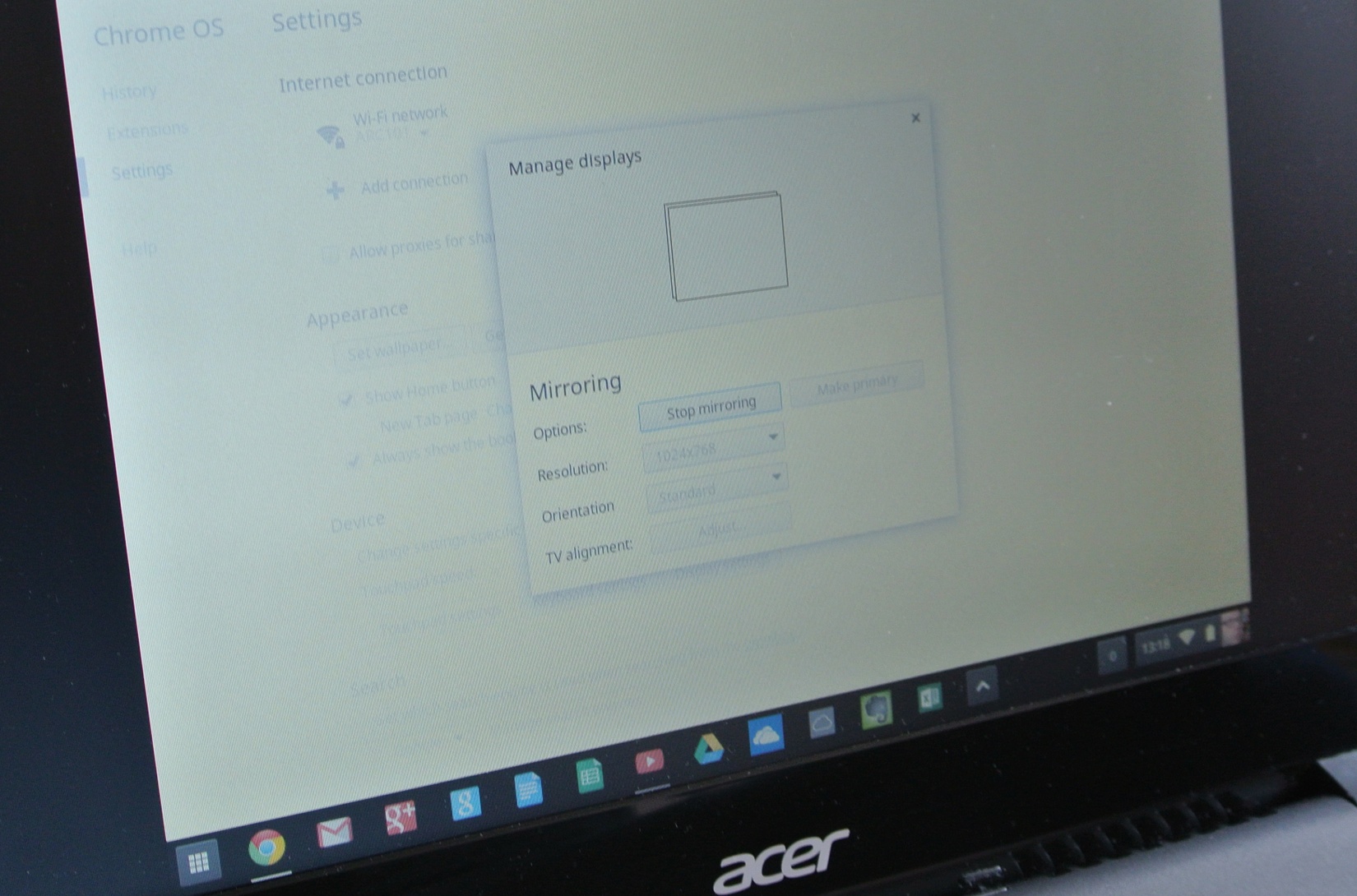 Sound
If you are intending to play video or film from your Acer C720 then you will need to tackle sound separately. This is because VGA does carry sound from your device to your VGA Projector / Speakers. There are two ways that you can deal with this:
If you plan to use your HDMI to VGA convertor with other devices then you need to make sure that it is rated for working with them. I've encountered issues when selecting an adapter to use with a Chromecast that carries both the 1080p video and audio signal.