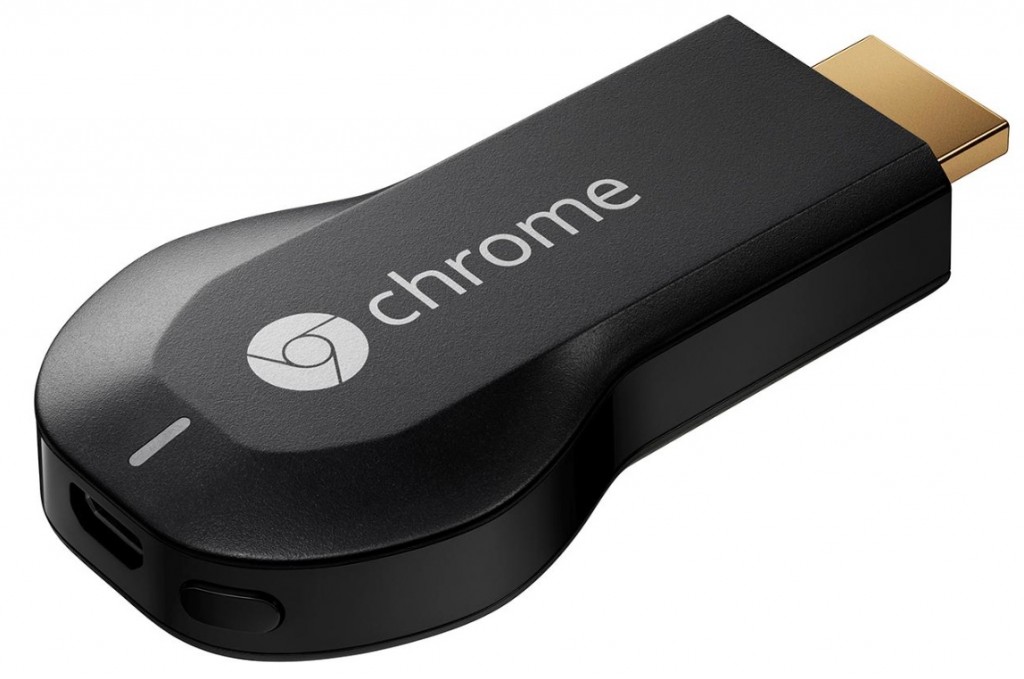 Connecting a Chromecast to VGA Projector is pretty easy with the right bits. This article shows you how, so that you can make use of an older projector.
HDMI to VGA
The Chromecast is HDMI dongle which usually plugs directly into a HDMI socket. But if you only have VGA ports then you need something that will convert the signal. A convertor [UK Link] teamed with the Chromecast [UK Link] is all you need to change the format from HDMI to VGA. This then allows you (with a VGA cable) to connect to a projector.
Being as the Chromecast handles both the audio and video through the single port you also will need to take care of the audio signal. You may be able to connect your convertor to the projector if it has speakers. Or alternatively you may need to connect the Chromecast to separate powered speakers or to an amp.
Connecting it up
This diagram shows you how the various components connect together: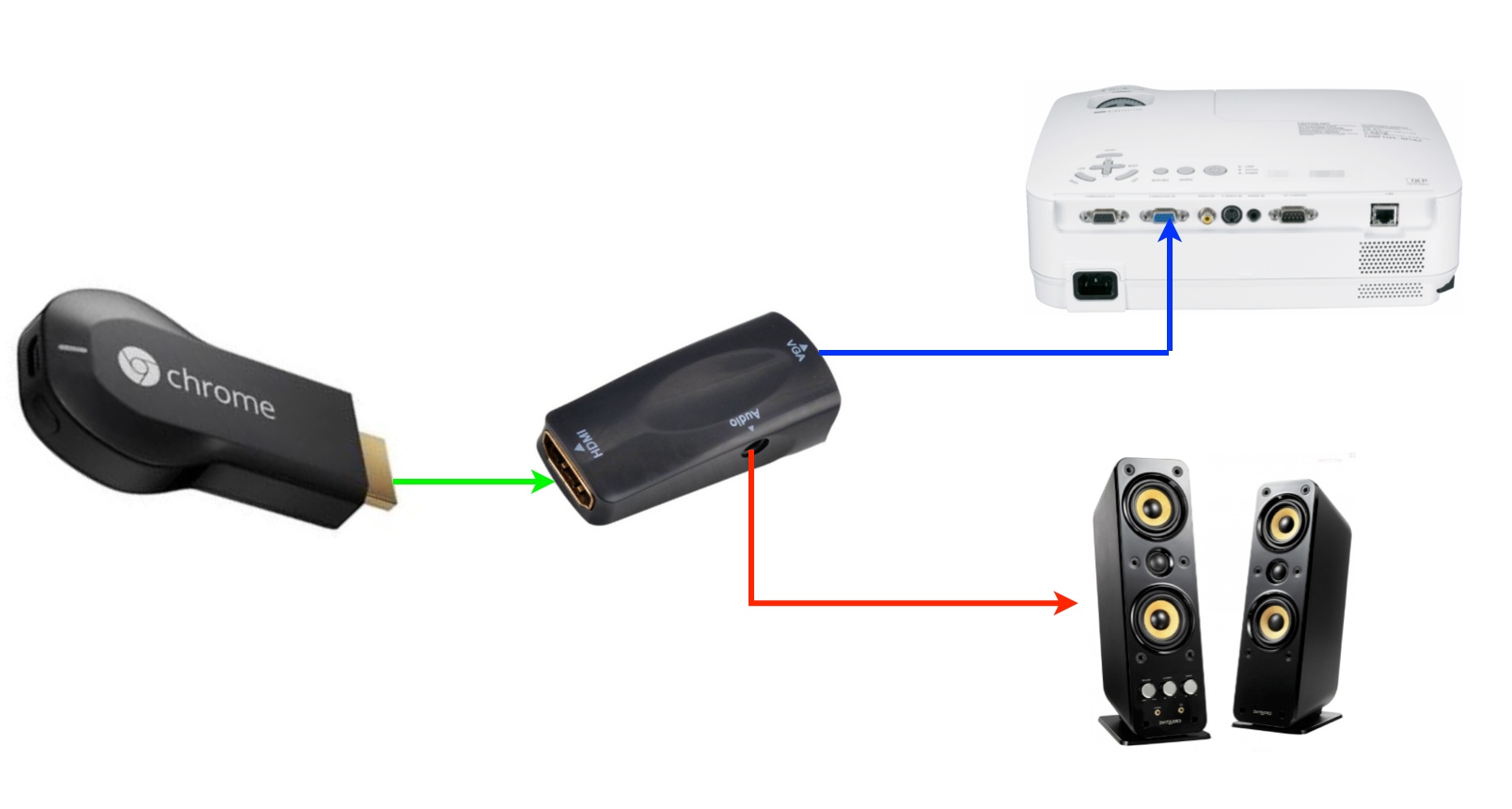 Parts List
Simple huh
As you can see that with the right components it is pretty simple to connect things up. This will allow you to use the Chromecast for presentation type setups – rather than just plugging it into a TV. With this kind of setup and say a Google Nexus 5 you can run a whole presentation from the palm of your hand.