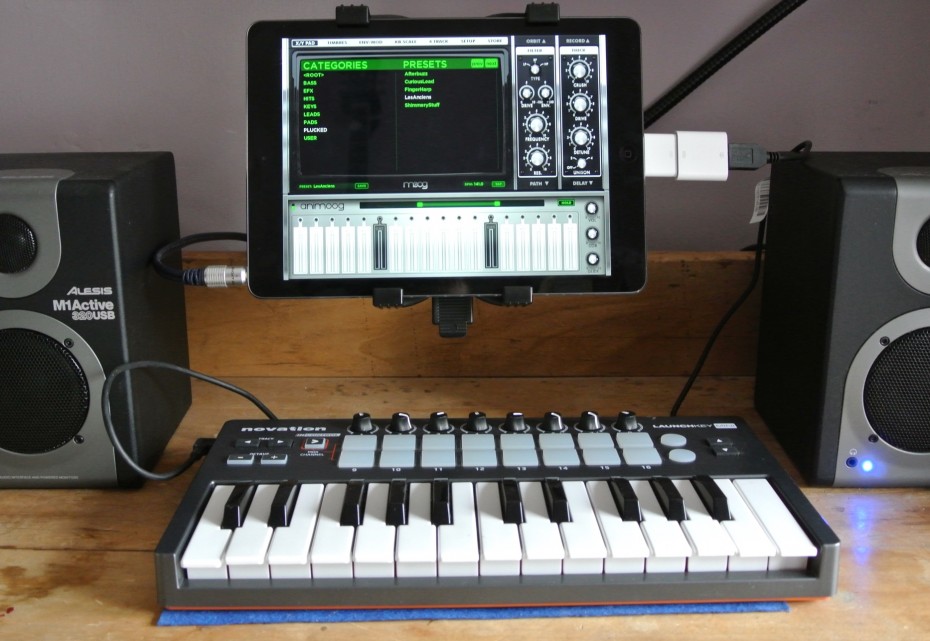 " width="930″ height="641″ class="alignnone size-full wp-image-5922″ />
This short video shows how easy it is to connect a midi keyboard to iPad Air using the camera adapter. In the video you'll notice that I'm using the older style 30pin camera adapter with a convertor. You can avoid this by just purchasing the Lightning version. I'm using this setup as I already have the equipment and did not want to buy more cables for the sake of it.
What do you do?
Please get in touch if you are doing something similar and making sweet music with your iPad. I'm always interested in hearing what others are up to.