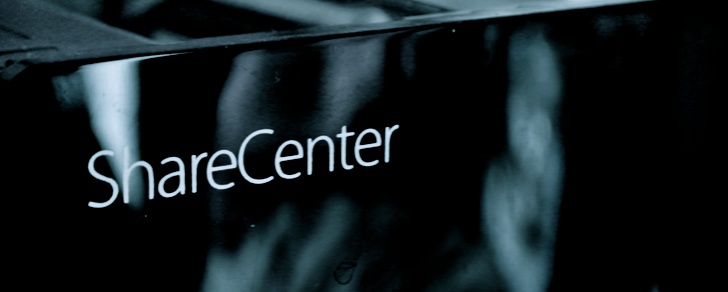 With a Dynamic DNS service DNS-320 owners can connect to their NAS from anywhere they have an internet connection.
If you team this with WebDav or FTP you have a access to up to 4TB of storage that you can get to any time you choose. This can save you from having to carry around external hard disks if you have decent internet access.
This short tutorial shows you how to set up a free account with DLink and then configure your NAS.
1. Go to http://www.dlinkddns.com and sign up for a new account: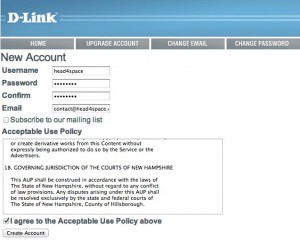 2. Once signed up,  login – make sure you this whilst on the same network as your NAS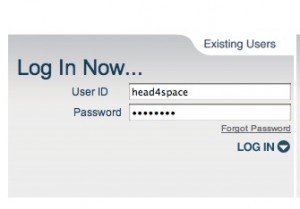 3. Now Click to Add Host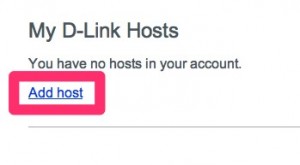 4. Provide a hostname (something you can remember). Your browser IP will be already set, copy this for the New IP Address if it isn't already filled in.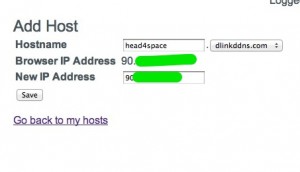 5. Once you have clicked Save you'll be taken to a list of D-Link Hosts. The free version allows you to only create one Host – which is all you need really.
6. With that done log into your NAS admin page and navigate to the Network Management area and fill out the Dynamic DNS settings with those you choose in step 4.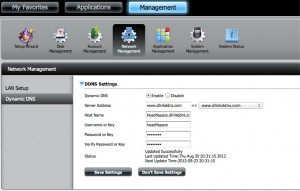 7. Once you have saved the settings you can now need to log into your router and forward traffic on port 80 / 443 to the internal IP address. Refer to your router instructions or have a look at the following link for some advice.
All that is left to do now is point your internet browser / WebDav client / FTP Application to your newly set up Dynamic DNS address and you are ready to roll.