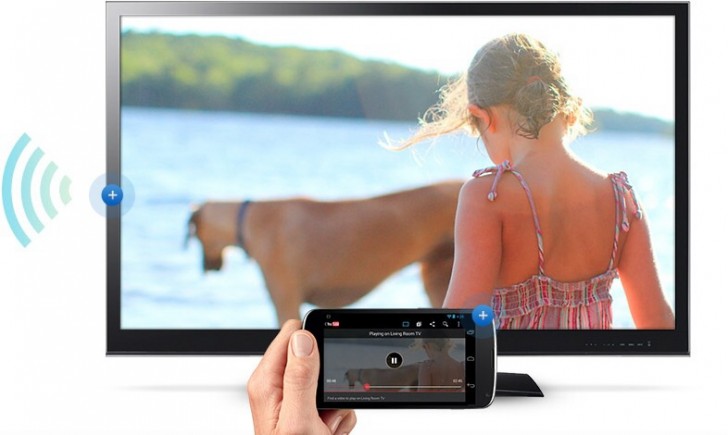 Whilst there currently isn't an officially published release date I think that it will hit the UK shops on the 13th September 2013 to coincide with the new Nexus 7 (apparently ebuyer are now reporting that their Nexus 7's will ship Aug 29th, so this may be bought forward).
Expect pre-orders to be available mid to late August as this will give retailers a chance to place an appropriately sized order with Google. As for price, expect the Chromecast to retail for £30. This will take VAT into account and any additional logistics costs for getting the initial shipments to the UK. With all that said and done the Chromecast is set to be a smash hit with Android users and provide some strong competition for the Apple TV.
Don't expect Apple TV to drop in price
Rather than dropping in price expect Apple to up their game with Apple TV as this hobby hardware looks set to become an important part of the whole Eco-system.
Chromecast is platform neutral
One of the most exciting aspects of Chromecast is that it doesn't lock you into any particular platform and makes streaming services readily available. Whilst this is possible with various cables and adapters Android has always seemed a little lacking in this department.
No Mirroring
From initial reports it looks like Chromecast will not support screen mirroring. If Google could wrap this into a future update that would bode well for business folk and educators who want to be able to show what they are looking at.
Chromecast SDK
As there is a software developer kit being released any gaps such as mirroring might be plugged by third party developers. l think this could be the master stoke for Google as Apple have shied away from allowing developers to create apps for the Apple TV. Perhaps Google might be able to create a new kind of app demand and additional revenue stream for their business.
Commodity
Whatever happens on this front will help shape the way we consume digital media by creating commodity hardware that promises to make streamed media consumption easier.
Roku
If you cannot wait for Chromecast then you can always get a Roku as these have just been dropped in price to the very reasonable £35.