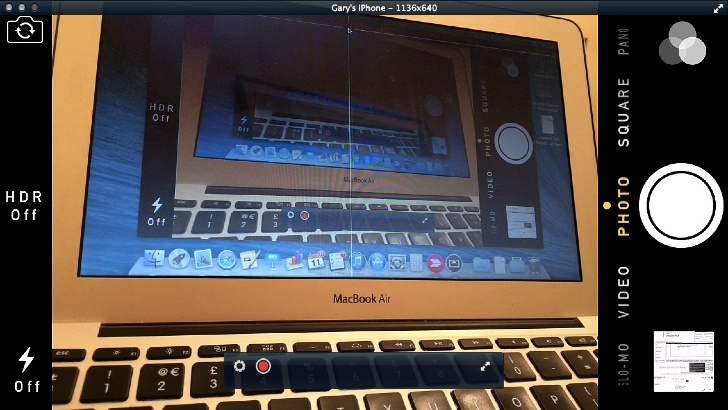 If you want to show others how to do stuff on an iPad or iPhone and find screenshots limiting then this article is for you. Video is an incredibly powerful medium which can be easier for folk to follow and can really help you get your point across. Up until very recently screen recording from an iPad or iPhone meant that you need to either needed to jailbreak your device or use screen capture software with something like Reflector or AirServer.
AirServer
AirServer has noticed that there is a gap and in its last update introduced the ability to record a video directly from within its software. At the moment the feature is Mac only but is promised for Windows too.
Recording in AirServer couldn't be simpler. Once you have the software installed and running all you need do is AirPlay from your iOS device (which appear on your screen in a window) and then click on the record button. Pretty easy huh?
File Recorded, let's upload…
Once you've finished fiddling with your iOS device and got what you needed another click of the record button finishes the task and prompts you to save the file. With you video saved on your computer then it can be edited and then uploaded to YouTube or elsewhere if you choose.
To show you the kind of output you can expect from AirServer, I've uploaded this video:
The videos created by AirServer are perfect for tech bloggers and educators who want to quickly create reference videos that can be viewed by others at their leisure. They can be edited into footage from camera with voiceover to make a professional presentation.
Bargain
Oh and I forgot to mention that the application is a genuine bargain. At less than $15 (which is about £12) with a time limited free demo there is no reason why you shouldn't give it a go.
What no Mac?
If you don't have a Mac then don't despair as you can still use AirServer to AirPlay and carry out a screen capture using a tool like Wink. This will only need to be a stop gap measure until this becomes a feature of AirServer for Windows.
Please get in touch if you are using this method of capturing iPad and iPhone recordings as we'd love to hear what you think about this fab new feature.