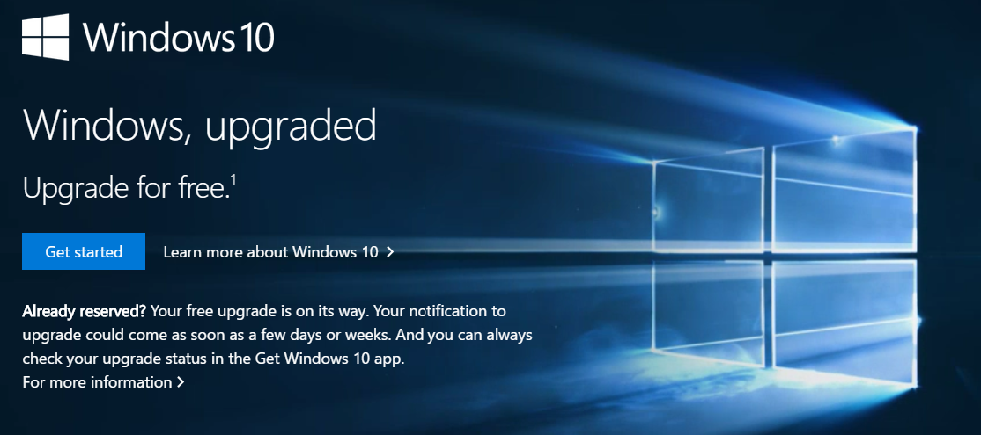 The HP Stream 11 [UK Link] has found favour with many budget conscious consumers, as it provides a full Windows laptop for the kind of money usually associated with Chromebooks and Netbooks. If anything the HP Stream 11 is like a netbook done properly, with decent screen resolution, excellent keyboard and great quality sound. To get the most out of the Stream 11 you may want to know whether it is possible / easy to upgrade to Windows 10 – Microsofts latest and greatest operating system. The good news is it is possible, and if you follow the guide below you will have a fully functioning laptop running Windows 10.
Pre-flight Check
Before you get started, you will need to conduct a few checks to make sure your Windows installation is going to work. The installation files take up around 3Gb of disk space, so as a bare minimum you will need this to get started. It's also worth noting that rather than delete Windows 8.1 files, the upgrade process moves the previous installation files elsewhere. I found that the most reliable way of ensuring you have sufficient space to complete the upgrade is to back up your files (either to the Cloud or USB drive) and then do a system restore. This will return your HP Stream 11 to its factory shipped state, with around 12Gb of free disk space.
You will also need a USB mouse [UK Link] to help get around after Windows 10 has first started up. This is because the drivers are not automatically downloaded that enable the touchpad to work. Don't worry though this will get resolved.
Download Windows 10
First things first, you need to download the Windows Media Creation Tool. This avoids the need to wait for the Microsoft to notify of an available update slot.
Once you have this tool and the free disk space, run the application and then follow the steps to 'upgrade this laptop'.
Make some tea
You'll now need to get ready for a wait. The download of Windows 10 is 3Gb in size and dependant upon your internet connection speed can take well over an hour to come down. Whilst you are waiting for the download feel free to do something less boring than watching the percentage meter.
Make a few choices
Once the installation files have downloaded you will be prompted to determine whether you want to keep files and applications. If you've done a system restore (as suggested to ensure sufficient disk space) you will most likely want to keep nothing. Make your choice and move along.
Windows 10 Installation
After a few simple questions, the Windows 10 update will start up. Again this process can take a while – around an hour. During this time you will be notified that Windows will reboot itself. Don't be tempted to get involved with this process as at points it seems like the installation has stalled. In fact, it's just taking its sweet time.
Initial Setup
After the installation has completed you will need to input a few basic details – like Microsoft account. To be able to do this, you will need to have your USB mouse plugged in. Otherwise you'll need to be a dab hand at navigating using just the keyboard.
Next steps
Once you have Windows installed you will need to head over to the HP website and download the available drivers for the Stream 11. Download and install all of the drivers for the HP Stream 11. Once you've installed the Intel Serial IO Driver you should have your touchpad back.
Some of the drivers will require a reboot – I'd advise you do the reboot to keep all of your drivers nice and happy.
Two fingered scrolling
After you have installed all of the drivers, you may notice that the touchpad doesn't have all of the neat features like two fingered scrolling. What you will need to do is download and install the Windows 8.1 driver from the HP website. You do this by changing the operating system version on the HP website to Windows 8.1: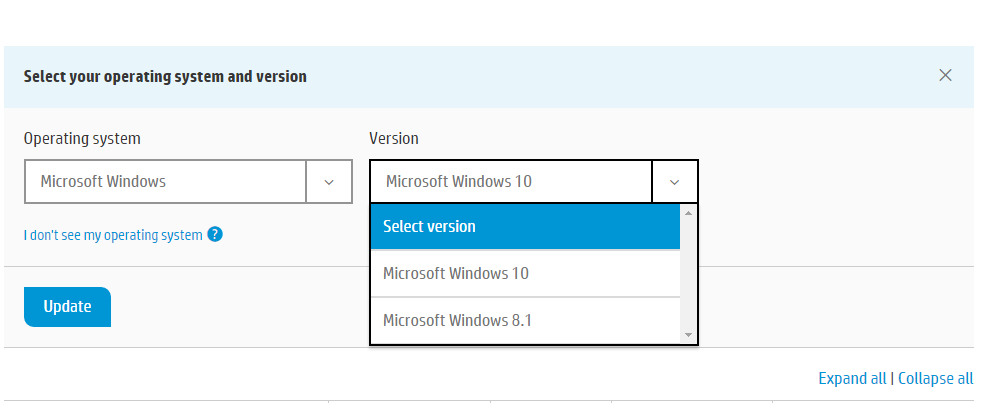 Then download the Synaptics Touchpad Driver from within the Driver-Keyboard, Mouse and Input section.
Once installed, normal mouse function will resume.
Freeing up disk space
Following a successful update, you will find that your already limited SSD has even less free space. This is because the old Windows 8.1 files are still on the disk. To remove these you just need to run the Disk Clean-up application and clean up system files. You should then be able to save over 3Gb of storage: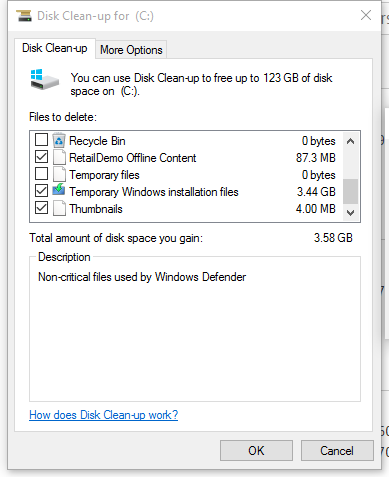 This tip originated from Lifehacker.
Any more top tips?
So there you go, a fairly straight forward guide to getting Windows 10 running on your HP Stream 11. As far as I am concerned the effort is well worth it. Windows 8 was always a bit too confused for my liking and Windows 10 makes things far easier.
I'm sure there are other top tips that you've picked up after installing Windows 10 on the HP Stream 11. If so, please leave a comment below to let us know.