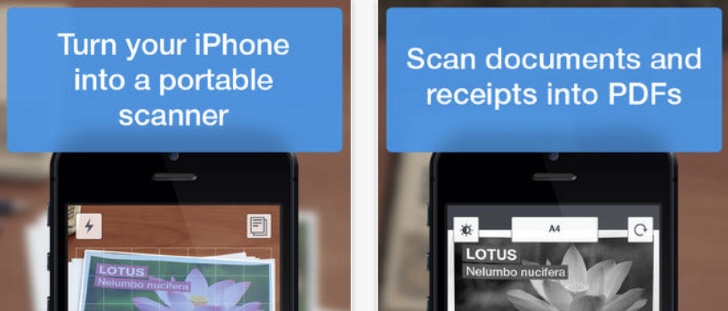 With Scanner Pro by Readdle as part of your paperless process you can quickly and easily convert all of your paper to digital. This app uses your iPhone or iPads camera and intelligently processes the image as part of the capture.
You don't have to worry whether you get the piece of paper perfectly straight. Nor do you have to take ages cropping and processing images after a scan. Instead it compensates for the angle you snap your paper at and flattens it out. It recognises the colour of the paper and only takes a shot of that. This is perfect for those of us that don't want to have to fret about lining things up. Let the software sort it out for you instead.
Evernote, Dropbox and Google Drive integration
Once you've captured a piece of paper you can send the image to your cloud storage of choice. It will upload as either a series of images or a compiled PDF document. As a big fan of Evernote this is perfect for me. It means that I no longer have to put my bits of paper on flat bed scanner. Instead I can snap wherever I am and shred in bulk at a later date. Just what any self respecting mobile worker requires.
I'm starting to think about whether a scanner is necessary. I expect that I will only use mine on the rare occasion where higher resolution images are required. For 99.9% of the time a scanner is not needed when the camera in your smartphone or tablet is good enough.
Readdle
Readdle are making a name for themselves in the paperless world. As not only do they make this fine app but they also are behind Documents. These two tools feature quite heavily in my work flow connecting me to my cloud and network based digital assets with ease.