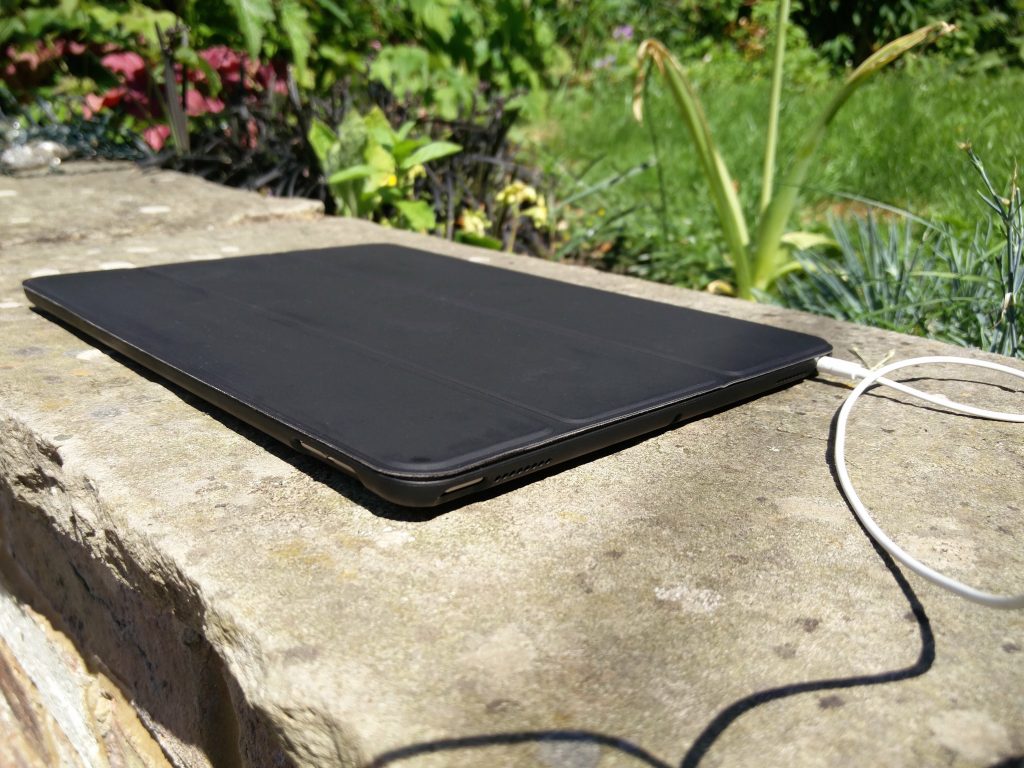 For those of you who want a cover to go entirely around your new iPad Pro 10.5, this Smart Case from JETech takes some beating. At £10 / $15 you can cacoon your shiny new tablet is a sleek and genuinely smart case. The cover follows the Apple Smart Case design – which has been available for older iPad versions for some time. Your iPad sits in the case and the cover folds around the screen. The screen cover places your iPad screen to sleep when you close it and turns it on when unfolded.
The materials feel familiar and short of an Apple icon on the back. You'd be hard pressed to tell the difference between this and an official case. But for some reason, Apple decided not to release a Smart Case for this iPad. Instead they only offer Smart Covers, Keyboard and Sleeves. As someone not convinced enough to drop £150 on a Keyboard Case just to protect the back of my new iPad, I think Apple have missed a trick. Fortunately JETech have taken the time to plug the gap.
iPad Pro 10.5 Smart Case Look & Feel
The iPad Pro 10.5 Smart Case from JETech, is a subtle addition to the tablet. You can notice the protective edge around your iPad, as it's around 2mm thick. This provides a reassuringly strong outer shell and will dramatically reduce the chance of your iPad getting scratched. As you'd expect, the case is designed with being permanently attached to your iPad Pro.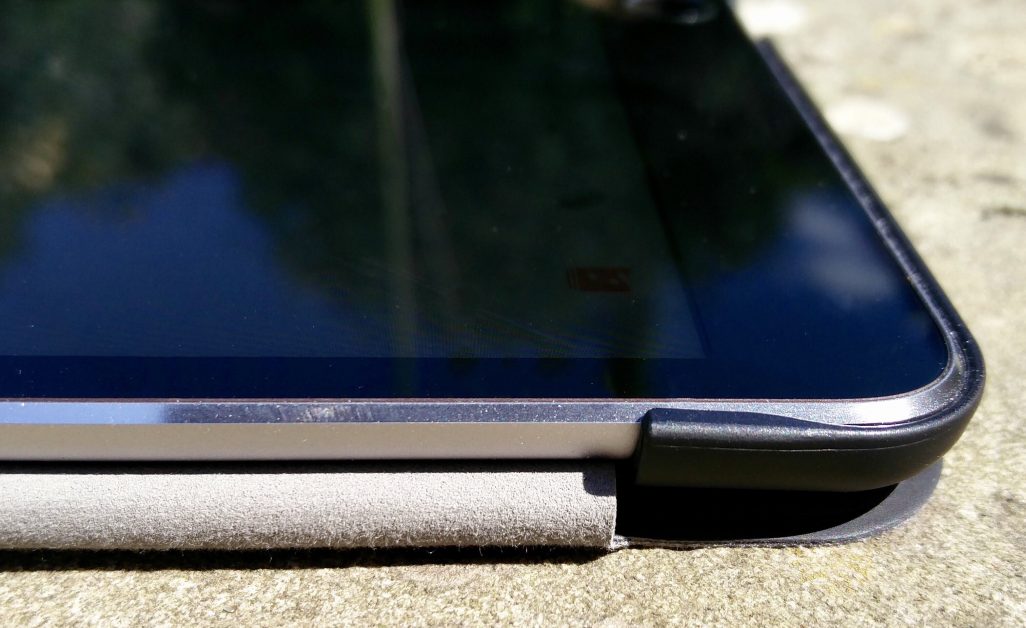 So this means cut outs for bits you are going to use, such as camera, volume controls, power button, speakers and lightning socket. On occasion I find the power switch and volume controls a little bit fiddly to operate whilst in the case, but this is true of all cases of this type and not specific to this one.
Given that the iPad Pro 10.5 now has the same camera as the iPhone 7, it does protrude a little. The case therefore helps to provide additional protection here as this now becomes recessed.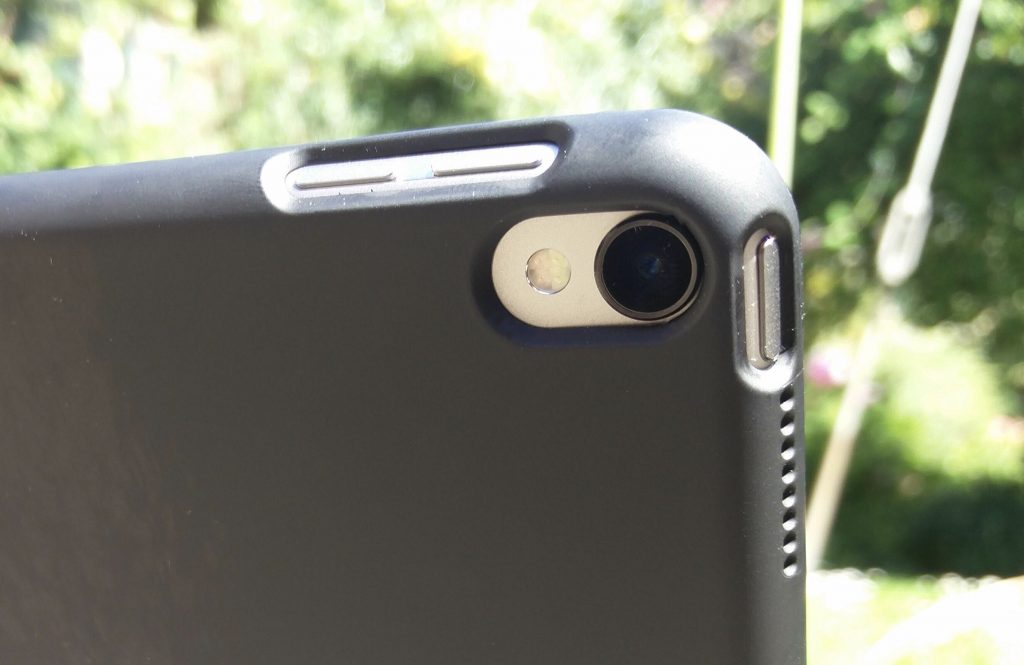 Wear and Tear
I've used a variety of generic and genuine Apple cases and covers for my iPad collection over the years. During this time, I've come to realise that a scuffed cover is a sign it's doing a good job. For now though, I've not noticed any signs of weakness. It's been used as a stand and to elevate the iPad typing position. In both instances, the case has felt like it's doing a good job.
Only time will tell if the outer material wears quicker than a genuine Apple product would. That said, I'd rather buy a replacement down the road at these prices than have to stump up for a similar case from Apple.
So all in all, for not a great deal of money, you get to protect your lovely tablet with this iPad Pro 10.5 Smart Case.