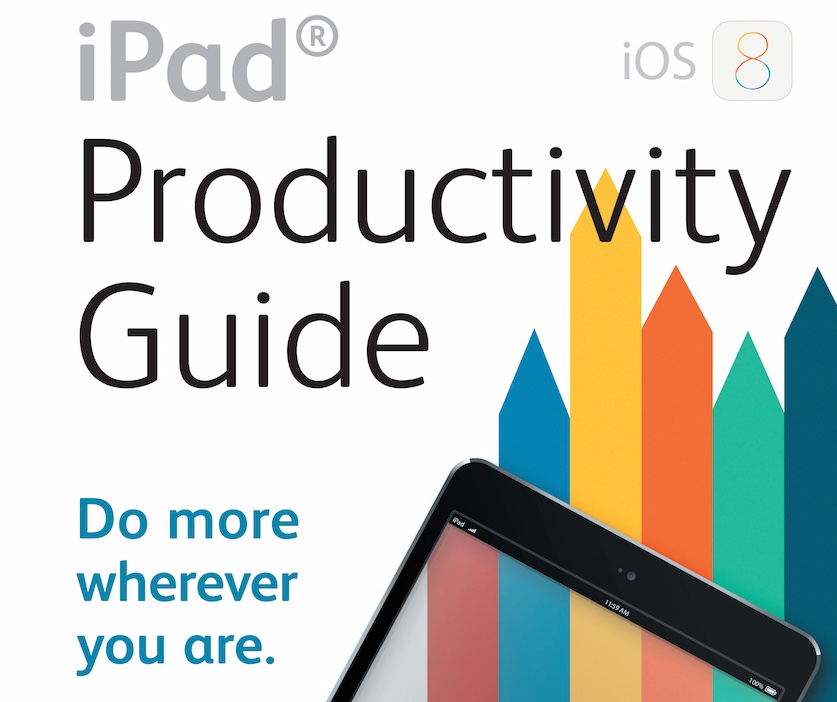 Things have been a little bit quiet around here of late. Sorry about that… But I do have a good reason. You see I've been putting my head down and working on my next book called 'iPad Productivity Guide'. It's a laser focused guide which aims to show the reader how to make more of their iPad when doing work.
The book is on track and currently with editors who are picking it over so that I can put it back together again. The current plan is to release the book on the 30th October 2014. According to my research the Kindle publishing process takes 24 hours and with this in mind I intend to do my upload on the 29th so that it makes it out before the months end. *crosses fingers*
Why Keep it Quiet
In the past I've been guilty of speaking about projects too early and in doing so have sealed their fate. This time around I wanted to get to a stage where to abandon the project would make no sense, so kept a lid on it. And so I
started letting people close to me in on the secret once I'd almost completed the first draft. By this point I'd invested a considerable amount of time and knew that I was perhaps 50% the way there.
I intend to use this approach again as I've found that rather than give up (because no-one is aware of what I'm up to) I've found new levels of determination to keep on going.
How Will I Publish
Having already released a book through a niche publisher I feel that I understand most of the publishing process. But this time, rather than hand over the lion share of royalties I decided that I would self-publish. When determining how I'd do this I found that the Kindle Direct Publishing platform seemed to suit me best.
Why Kindle Direct Publishing (KDP)
There are three main reasons why I've decided to publish exclusively on Kindle (at least at first). They are:
Ease of Use
Bigger Potential Audience
Limited Competition

Let's have a look at these reasons in a little more detail.
Ease of Use
When writing my book I realised early on that it would contain a fair amount of screen shots and web links. There is an expectation that if you are going to publish a book like mine that lots of time would get spent on the formatting and setting out of pages. I didn't want to get bogged down in this, so instead chose the Kindle format which eschews the fancy layouts of traditional non-fiction books for a more simple arrangement. This allows me to concentrate on the content and get it out quicker.
Bigger Potential Audience
Due to the size of Amazon and the popularity of Kindle e-readers I am stepping onto a platform with a massive potential audience. Folk with an iPad (or those wishing to buy one) will already have (or can easily get) the Kindle app on one of their devices. Those who haven't can easily get their fix of Kindle e-books by downloading a reader. I didn't want my reader to have to consume the book on their iPad. This is because there is a bunch of how-to information and the chances are that some will actually want to refer to the content whilst running through the steps on their iPad.
Limited Competition
When reviewing the available titles on the Kindle e-book store there is only one title that covers this specific topic I could find and it is very dated. It might well be that there is no competition for a good reason but I'm betting this isn't due to lack of interest. More likely I think that the subject area is too specific for larger publishers to try tackling the area and is pretty tricky for those self-publishing to do without already having lived and breathed iPad for a number of years – like me.
Can't Wait
I'm really looking forward to getting the book out there and to see how I can best make it return the investment in time and support that I've put in. If I can at least make a modest profit then I feel that the learning experience will have been worth all of the graft. When it's ready I'll post a link to the book and hope that you can join me as I ride the self-publishing roller coaster.