iPad Productivity Guide for iOS 11 – Introduction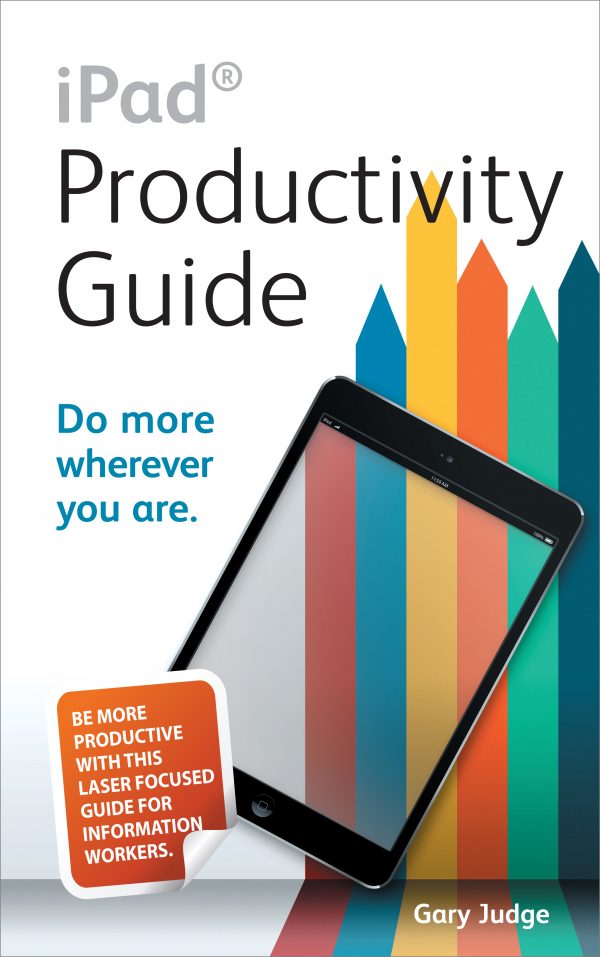 Now is the perfect time to resurrect the iPad Productivity Guide. This was originally written for iOS 8 and published on Amazon Kindle. Fast forward a few years and with the advent of of iOS 11 and iPad Pro, along with more productivity apps, this Guide is more relevant than ever before. The previous edition of the iPad Productivity Guide relied on a large number of 3rd party apps and work arounds which allowed you to be productive on the go. Much of the original intention and reasons why iPad is great for work still holds true, it's just today the way you go about doing things may be a little different.
The original book was written on iPad and edited using a Mac. Today, the entire content and publishing has taken place entirely on iPad. This has been possible using a mix of Word for iPad and the WordPress App, along with a bit of Safari where necessary. These tools have been a mainstay of the iPad ecosystem, however, they are easier to use and more reliable than ever before.
What's it all about?
This series of articles has been written to help you successfully use your iPad with work. It focuses on getting stuff done with an iPad and does not cover things like playing games or consuming media.
Instead, this is aimed at the following types of people:
Individuals who are part a large organisation who bring their own devices
Small business owners who need or want to be mobile
Workers who have been handed an iPad and told to get on with it
People who want to use their tablet to develop a gig on the side
Throughout the series I will sum up a section with my own work flow. This is to give you a taste of how I integrate the processes and apps into my working life. I do not intend for this to be a prescription for how you should work but it should give you an insight into how someone who has been using an iPad for work since 2010 does things.
Article Series Workflow
Here is an overview of the workflow I adopted during the production of these articles. As much of these are based on taking content from elsewhere and adapting to make relevant today, I believe this is directly relevant to writers who are looking to re-use work done elsewhere and publish onto the web.
Original Book
90% of the first draft of the original book was written on a first generation iPad Air with a Zagg Keys Folio keyboard case and Pages. All screen shots were captured on the iPad Air and cropped using Skitch. I then moved these drafts and images into Scrivener on Mac. Scrivener was used to make transition into Kindle that much easier. Once the first draft was finished, I exported to Word and shared a copy with an editor. Using tracked changes, we agreed upon a polished version. I transposed these changes into Scrivener and then generated a Kindle compatible PDF with cover art and all of the necessary pages to pass Amazon's vetting process.
The original book is still available here.
The book was an independent publication and is not affiliated with, nor has it been authorised, sponsored, or otherwise approved by Amazon, Apple, Google, Microsoft or any of the other companies and apps mentioned.
Revisions and Publishing
Since the book was published in 2014, I've upgraded my iPad Air to iPad Pro 10.5 with Smart Keyboard and Pencil. I've therefore used this as a basis for the revisions and publishing process – i.e. what you are reading now.
The Word version of the original book resides within a OneDrive location which enables me to access the version with all of the changes and comments agreed upon during editing. I've taken this file and copied / pasted text from the various chapters of the book into WordPress using the free WordPress App. Once inside the WordPress App, I've revised the text so it becomes relevant and removed unwanted sections.
Pretty much all images have needed to be refreshed, this is as iOS 11 has a different look and feel to iOS 8. Like in the original, all images were captured and annotated using Skitch.
With all words and images sorted within the WordPress app, and having all tags and categories set I've just pressed publish to get them live on the Head4Space website – much easier than having to contend with vetting from Amazon.
Comments
If you have any comments about using an iPad for Work / Productivity, please get in touch using the comments section below, or by sending me a tweet here.