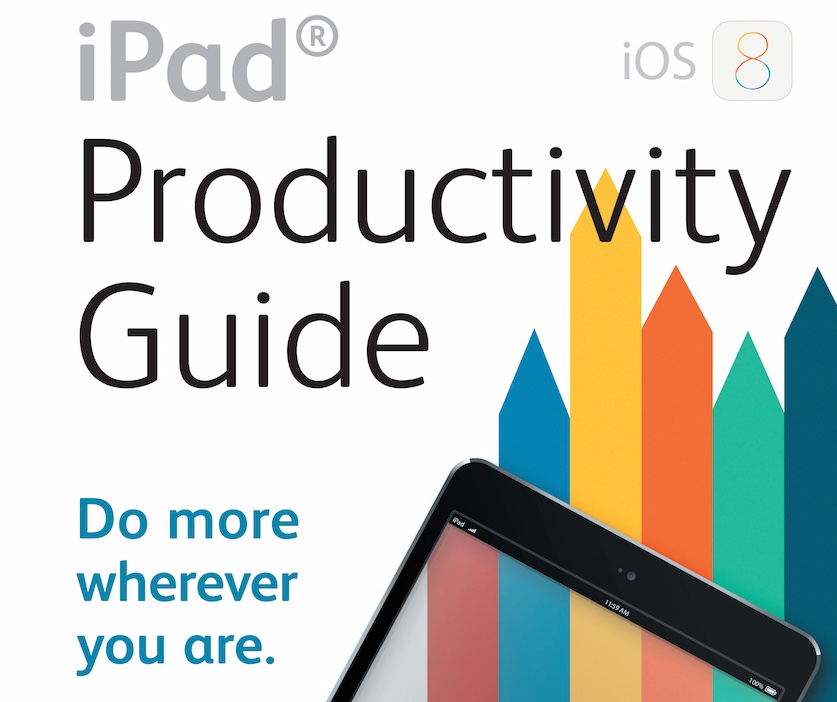 If you want to learn iPad productivity then my cunningly titled iPad Productivity Guide is for you. This short guide will walk you through the basics of setting up your tablet for work. It will show you some core apps and how to make the most of them. Throughout the book I refer back to my own workflow to show you how I do stuff. As an iPad user since the first generation I've carved out my own way of working through research and a bit of trial and error. For just over £2 (or $3.49) you can pick up the core of what I know to develop your own way of working.
iPad Productivity is Important
iPad Productivity is increasingly important as more businesses supply their workers with iPads for work. Whilst it is pretty straight forward to get going with Mail and Calendar there is little in the way of material aimed at using third party tools effectively. My book aims to fill some of this gap without becoming overwhelming and trying to teach you everything. By sticking to what is fundamentally important you should quickly be able to get to grips with using your iPad and be ahead of the work pack.
Create and Collaborate
The iPad Productivity Guide is not for people who want to watch movies or play games. Instead it is for people who want to create and collaborate with others whilst on the go. Throughout the book I take a look at a small number of apps essential to my workflow and show you how to use them. Evernote, iWorks, Wanderlust, Skitch and Penultimate all get their own little section as I start to break down what you can do and how the iPad can improve your productivity.
Let Me Know
I do hope you get a chance to purchase the book and let me know what you think about it through the Amazon reviews section.