The Right Chromebook
Before you start to download Word on a Chromebook, you need to be aware that your device needs to be able to install Android apps. This feature is only available on certain devices, so you will need that as a minimum. The good news is, this is a growing list and most Chromebooks released within the last two years are compatible. This article has been written using the first generation of the Asus Chromebook Flip. Along with the Chromebook Pixel from Google this was one of the very first devices to have access to install Android apps.
For a little while, there appears to have been an issue where some devices could use office apps and others could not. According to this Chrome Unboxed post, those headaches are behind us now and you should be able to calmly install Word on your Chromebook. 
To find out if you have the right make and model of Chromebook, head on over to this compatibility list:
https://sites.google.com/a/chromium.org/dev/chromium-os/chrome-os-systems-supporting-android-apps
If this looks like too much work, you should be able to easily check on your Chromebook to see if you have the Play Store. If you see this icon: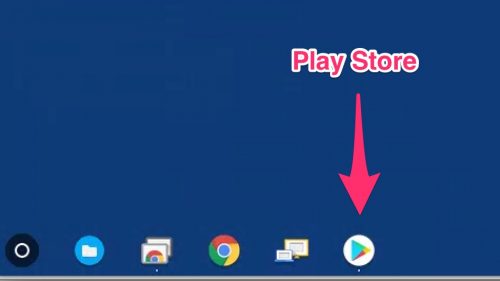 and when it open it looks a bit like this: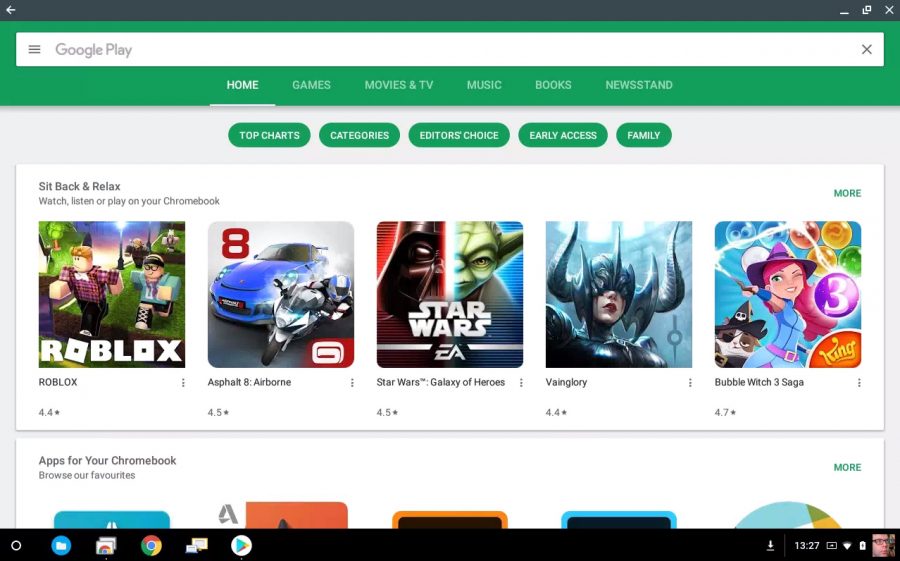 if this is the first time you've opened the Play Store, you will need to accept terms and conditions and wait around one minute before getting to the front page. Once you've got passed that you are in business.
Installing Word on a Chromebook
Now you have the ability to install Android apps lets get on and install Word. If you are familiar with installing Apps onto an Android phone this should be pretty straight forward. If it all looks odd, then follow these steps:
Search for Microsoft Word

2. Click on the Word icon after the search has completed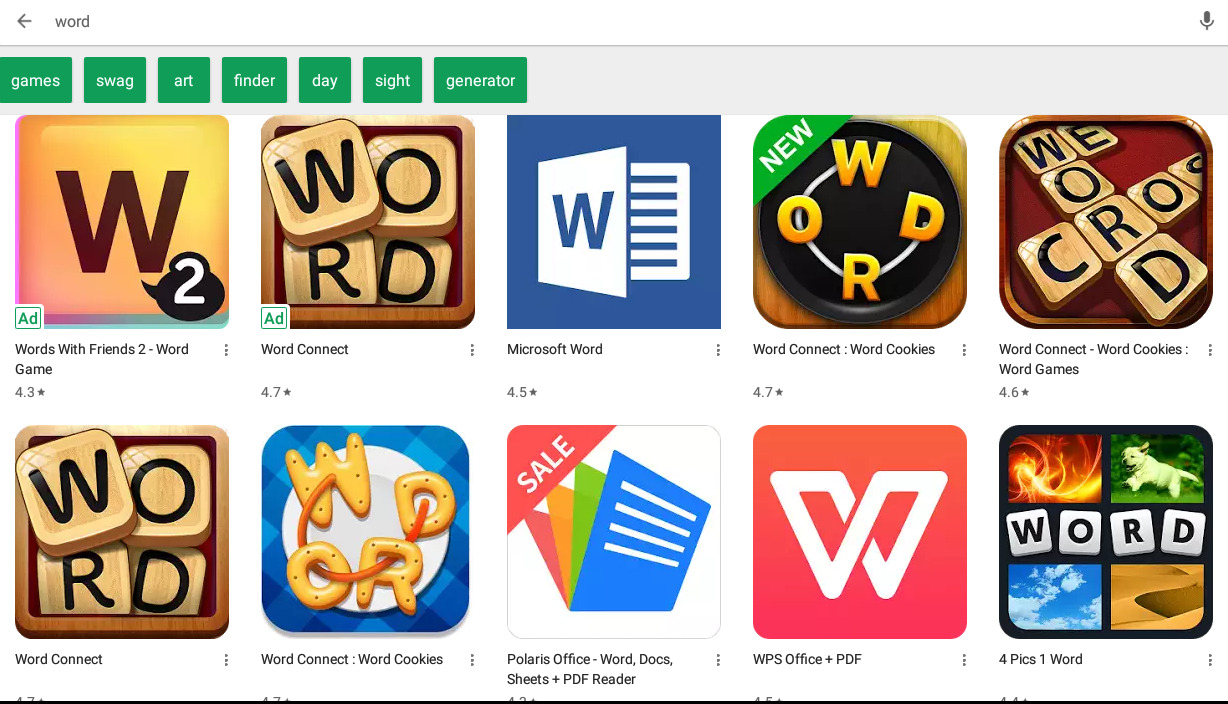 3. Simply click INSTALL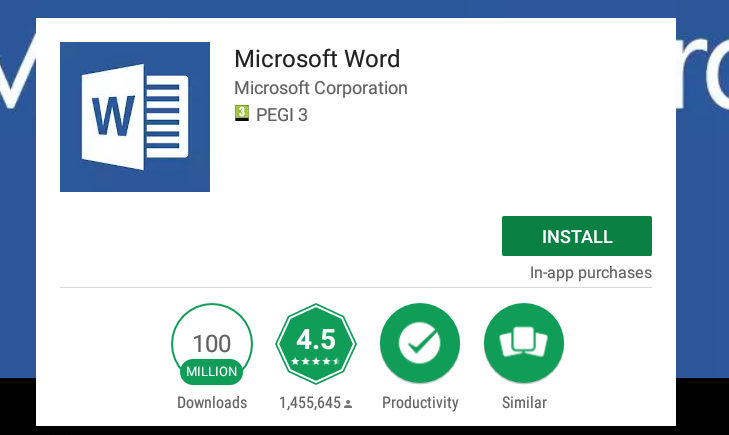 4. Wait for a few minutes whilst Word installs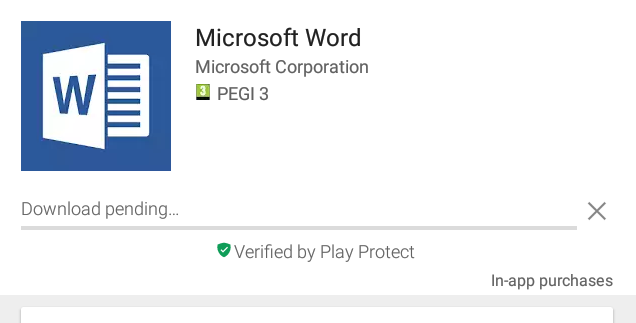 5. You should then see a notification alerting you to the fact the app has installed

6. You should now see it as a launch-able app

7. Now it's just a matter of clicking the Word icon (you will be prompted to allow the app access to you photos)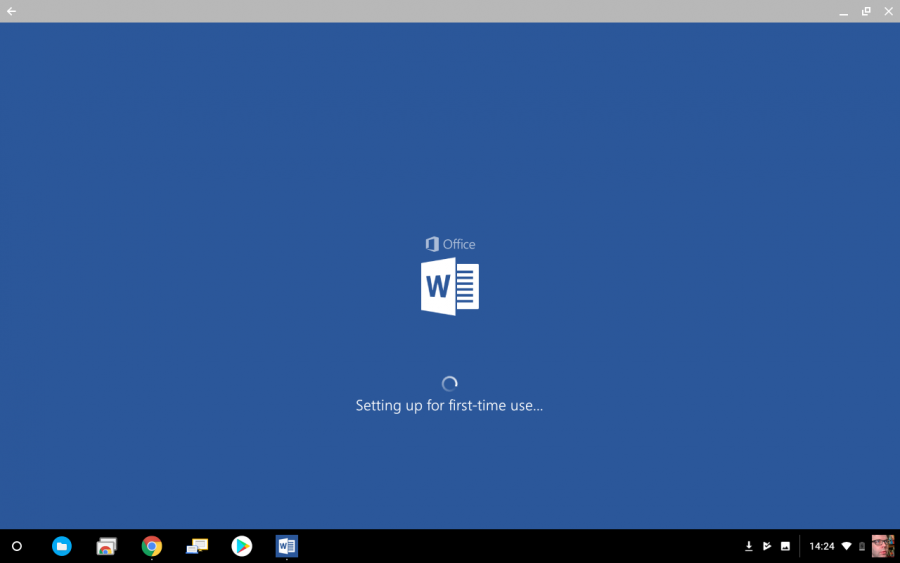 8. And then Word is all yours to play with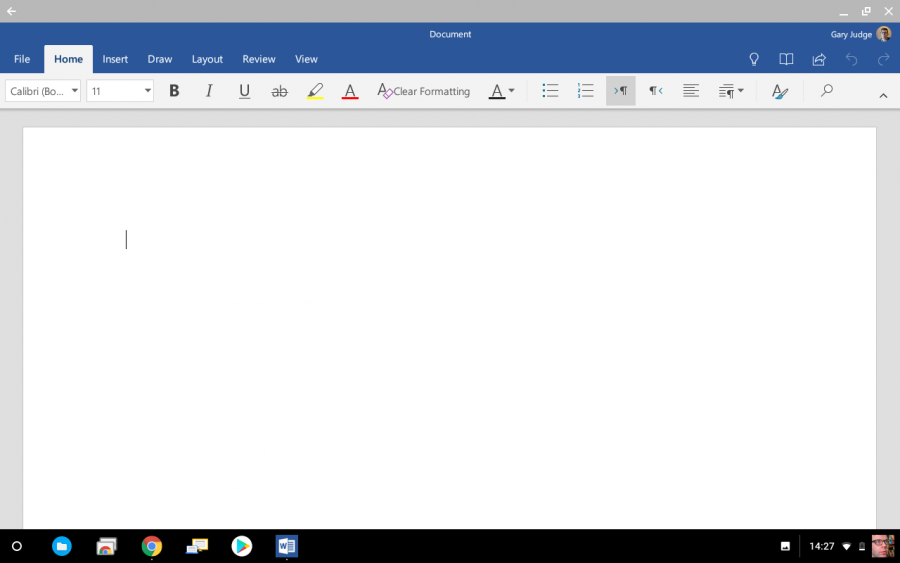 For more information concerning the Word on a Chromebook user experience, click on this link.
Office 365
To get the most out of the Android app, you really need to have an Office 365 account. This is especially true if you have a Chromebook with a 10″ screen or larger. Microsoft have limited the functionality so that on bigger devices the app works in a read-only mode. In this instance you are better off just using Docs. The decision to get a subscription is a little more complex for smaller displays, as certain features are disabled, but you can create and edit without a subscription. For instance, the commenting functionality only appears if you have a valid subscription.
If you don't already have one, grabbing Office 365 is pretty easy to do. You can head over to Microsoft directly to do this, or I find you can pick up an annual license from Amazon a bit cheaper: US Link / UK Link.
Alternatives
Of course there is always the option to use Google's own Google Docs, which does a rather splendid job of opening and editing Word documents. Alternatively you could use Pages from Apple as long as you are connected to the internet.
I'm sure however, that if you are reading this article, it is because you are keen to use Word on your Chromebook. Either because you are working with others, or because it is what you are familiar with. So now, you have no excuses.