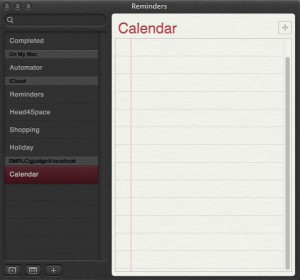 Apple have finally produced a Reminders App in the new version of OSX which means that many Apple users can drop 3rd party apps for their task lists.
Up until Mountain Lion I have stuck to Wunderlist as my main task list tool as the dedicated application and automatic syncing (not to mention intuitive interface) has made it the go-to app for many. However Reminders within Mountain Lion has changed my opinion as it's integration into the operating system (especially notifications) makes it the easiest application to use.
Wunderlist will still be an important tool for many as its cross platform nature provides the much need functionality for Windows users.