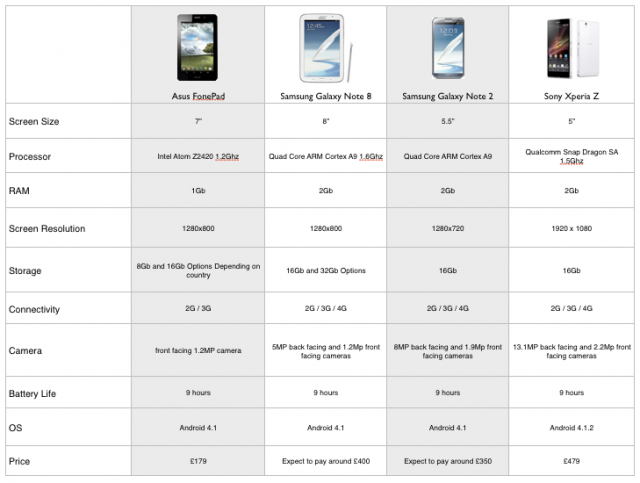 There appears to be a trickle of phone / tablet cross over devices coming on to the market so I thought it might be interesting to look at the various options and compare their specs.
One thing that is immediately obvious to me is that the Asus FonePad is significantly cheaper than the alternatives but still offers a similar level of functionality. The rear facing camera isn't present but as a multi function device it is a bit of a bargain. Looking and feeling a lot like the Nexus 7 the FonePad for my money is the star of the show.
To download the comparison chart as a PDF click on the image above or this link.