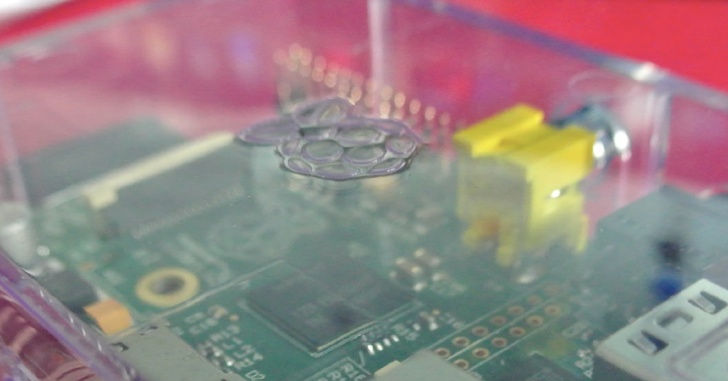 Probably the least expensive digital signage solution out there has got to be a Raspberry Pi running Screenly. Screenly is an open source project which allows you to upload digital assets and schedule them for a given period of time.
Why Pi
If your digital signage requirements aren't too demanding then the Pi draws very little power and doesn't have any annoying fans making it nice and quiet. Teamed with a suitable case you should be able to easily hide the Pi behind a screen and update the assets over the network via a web interface.
The Pi (even when you put all of the parts together) is incredibly cheap and has HDMI and component video out. These are perfect formats for digital signage screens.
What does it support.
Presently Screenly accepts images, videos and web pages as assets for you signage. So if you've created a presentation that you wish to run then just save as images and whilst you might lose your transitions you can get it up there.
Going small
In the interest of doing something a little different I've set up my Pi with a 3.5″ LCD display from eBay. The tiny screen has a 640×480 resolution so I've had to resize my images to suit. Having done this though I've made quite an effective digital picture frame which also runs a WebDav server in the back ground.
Getting going
If you haven't done so already head over to www.screenlyapp.com and follow the prerequisites then install the software by typing in the following command
Sudo curl -sL https://raw.github.com/wireload/screenly-ose/master/misc/install.sh | bash
I did this all over SSH – making a cup of tea whilst it installed, as it does take a while.
One thing I haven't got set is to automatic boot into X Window. Instead I start this manually by typing:
startx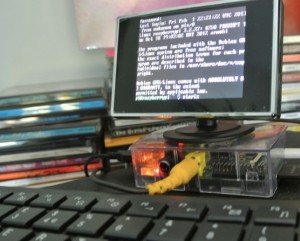 This enables me to have the Pi just running a shell or playing pretty pictures…
So there you have it a digital signage appliance which costs around £50 (with all cables and case) which is significantly less than any of the other options on the market. Thanks Screenly for a cracking bit of software.
Here is a video of my Pi booting up and running Screenly