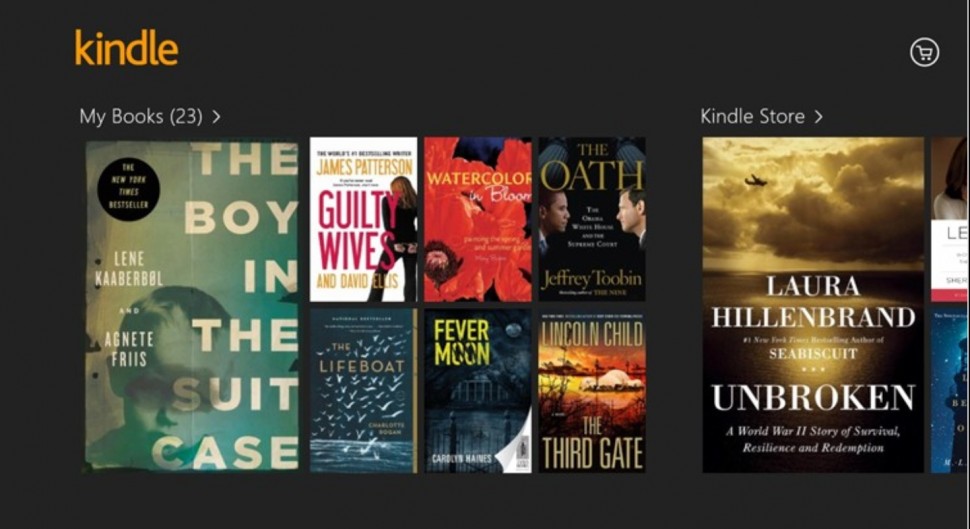 There is a popular misconception that you need a Kindle from Amazon to be able to read Kindle books. This couldn't be further from the truth as Amazon have made sure that you can access your library from most devices that connect to the internet. This post takes a look at how you can access the content on stuff that's not a Kindle.
iOS – iPad / iPad Air / iPad Mini / iPhone
If you have an iOS device – you know an iPhone or iPad – then getting access to your Kindle books is as simple as downloading the app and signing in. Due to the way Apple works you cannot buy your books through the app and instead need to jump onto Safari to purchase new titles. You may find reading outside a bit of a pain – especially in bright sunlight as the glossy screens can make reading text a chore.
Download it here: https://itunes.apple.com/gb/app/kindle/id302584613?mt=8
Android – Nexus 5 / Nexus 7 / Samsung etc
If you are an Android user then you can also download a Kindle app that gives you access to your library. In my opinion the 7″ Android tablets (such as the Nexus 7) are great ebook readers as they are small enough to hold in one hand – much like a real book. Like the iOS devices reading outside can sometimes be a chore. Although I find that if you find a shady spot and turn the brightness up to full that you can overcome all but the brightest of days. Unlike iOS you do not need to jump onto a web browser to get access to your Kindle library. Instead the store is contained within the app.
Download it here: https://play.google.com/store/apps/details?id=com.amazon.kindle&hl=en_GB
Windows 8 / 8.1 / RT
There is a Kindle app in the Windows store for Windows 8 / 8.1 and RT. This allows you to run the app without having to go into the desktop mode – perfect for Windows tablets.
Download it here: http://apps.microsoft.com/windows/en-GB/app/kindle/1d7e4396-0143-4aed-8892-84eb75e799f3
Windows XP / Vista / 7 / 8 / 8.1
Users of earlier versions of Windows can download a desktop application that enables them to get into their Kindle library.
Download it here: http://www.amazon.co.uk/gp/feature.html/ref=kcp_pc_mkt_lnd?docId=1000423913
Mac OSX
There is an app for Mac OSX available in the app store. Like the iOS apps you cannot purchase Kindle books through the app but can get access to everything in your library.
Download it here: https://itunes.apple.com/gb/app/kindle/id405399194?mt=12
Chromebooks
The ChromeOS app for Kindle basically is a shortcut to the Amazon Cloud Reader but this is a welcome way of getting to your Kindle books whilst using a Chromebook.
Download it here: https://chrome.google.com/webstore/detail/kindle-cloud-reader/icdipabjmbhpdkjaihfjoikhjjeneebd
Linux
There isn't a native application for the Linux OS but you can still use the Cloud Reader. This gives you the ability to enjoy your books on Raspberry Pi, Ubuntu computers and many other less well known devices that can connect to the internet and run a modern browser.
Get access here: http://read.amazon.com
No Excuse
So now you have no excuse to read books wherever you are and whatever your device. Good news all round methinks.