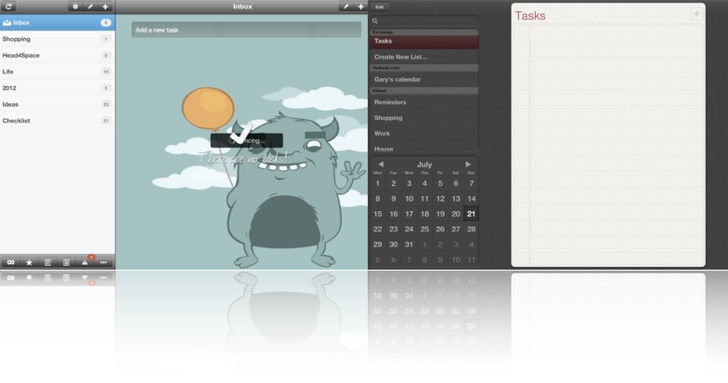 Since Apple introduced Reminders in 2011 people have been using it to manage their task lists with great success. Wunderlist has been around a little while longer so has established a fan base due to its simplicity and cloud based syncing. This site compares the two apps to help you make a decision around which tool you should be using. Images throughout are from various Apple devices.
Ease of Use – Reminders 9/10 : Wunderlist
10/10
Both tools are very user friendly enabling tasks to be very quickly added to a list. Reminders provides you with access to a single list at a time (which you swipe through) whereas Wunderlist provides you with an easy to access list of lists. It's this easy view of your lists which gives Wunderlist the edge on this one.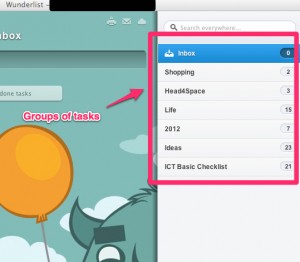 Reliability – Reminders
10/10

: Wunderlist 8/10

It's inevitable that Reminders wins the day here as core Apple apps are tested extensively by the same team of developers that write the Operating System and have more at stake if the app is glitch-y. Wunderlist does occasionally bomb without warning, but this is rare and therefore deserves a good score.
Look and Feel – Reminders 8/10 : Wunderlist
9/10
Apple have opt'd for a traditional business-like approach to their app going for something that looks like a notebook. On the other hand Wunderlist provide a series of fields for you to fill in with changeable wall papers. Wunderlist wins this one due to the ability to customise and feeling more fun to use.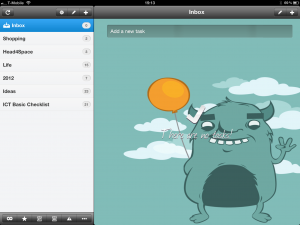 Both would benefit from being able to create your own wallpaper and change colour scheme.
Sync Options – Reminders
10/10

: Wunderlist 8/10

Reminders syncs to iCloud and Exchange enabling both personal and business users to get their task lists where ever they see fit. Wunderlist on the other hand only syncs to its own apps. Both provide access to your tasks through a web browser.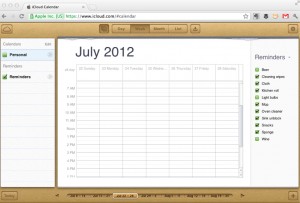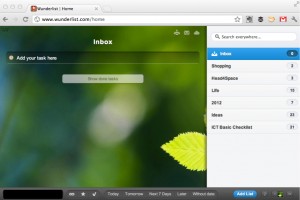 Supported OS – Reminders 7/10 : Wunderlist
10/10
Wunderlist is compatible with all modern desktop operating systems (Linux, Mac, Windows) through a dedicated free application. It also has has apps for iOS and Android mobile devices meaning that if you have a mixed set of devices that you can easily create and tick off tasks. Reminders is (not surprisingly) Apple only. Whilst you can get access to tasks via Outlook and through a web browser there is no Android app.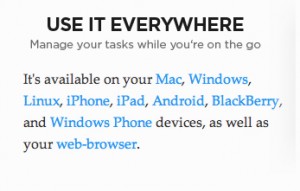 Other – Reminders 7/10 : Wunderlist 7/10
Reminders has a fab feature which allows you to use the geo-location features of you phone so that a reminder pops up when you are at or leaving a certain place. Wunderlist on the other hand has a neat feature where you can email in tasks. Both focus on keeping and updating a task list and don't get too hung up with the multitude of options that other apps and software do.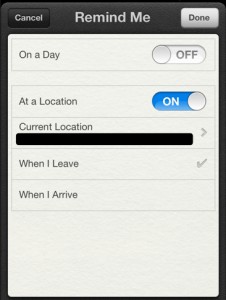 Overall – Reminders 51/60 : Wunderlist
52/60
Overall both are really capable and focused apps helping you to quickly and easily update a task list but on balance Wunderlist is more focused yet more flexible and does not bind you to Apple products. Having played with both I'm still a huge fan of Wunderlist and intend to keep on using that, although I'll probably continue to end use Reminders for the shopping list…