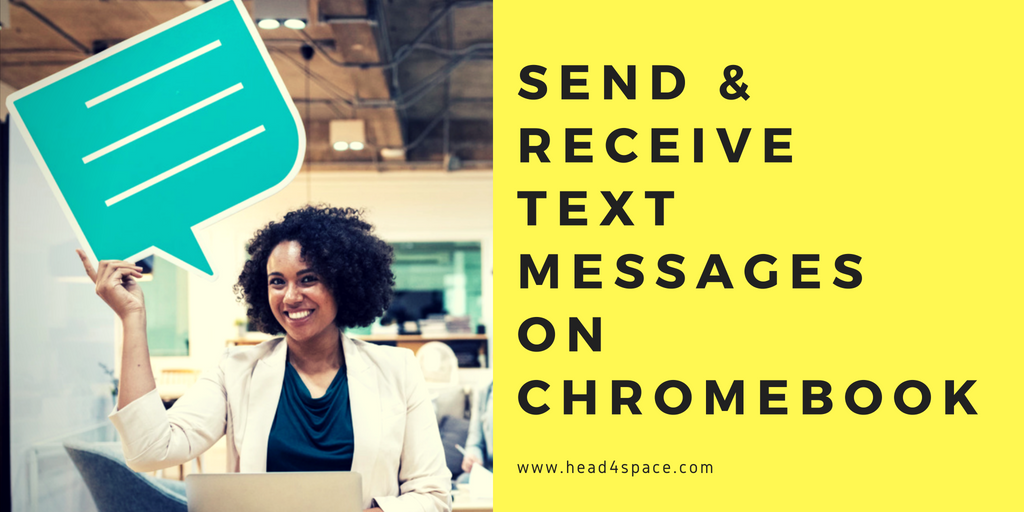 The ability to send and receive text messages on Chromebook has recently got a fair bit easier – especially for those of us using Android devices. You see Google has merged some of the functionality previously only available in Allo into the standard Android Messages app.
You may have read our previous article on this topic. However, if you are on Android then Android Messages should be your first port of call.
Here's a brief overview of what you need to do to get this all working and what you can expect the new feature to look and feel.
First off, you'll need an Android phone with the latest Android Messages app installed. This update would typically happen automatically. If you follow the steps and things do not work,  you may want to check you are on the latest version of Android Messages.
With that out of the way, if you go to the following URL in your Chrome browser:
And see the QR code in your browser: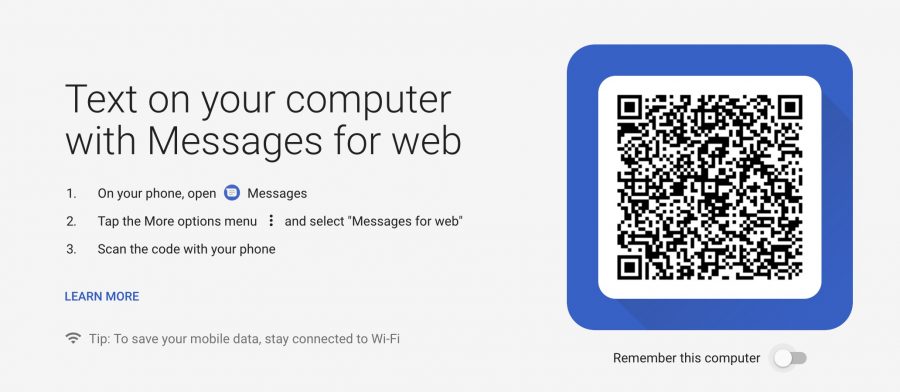 Don't scan this code, as I suspect you'll be giving me access to your messages – which neither of us want 🙂
Now, from your phone, open Android Messages and then press the three dots in the top right hand corner, followed by Messages for Web: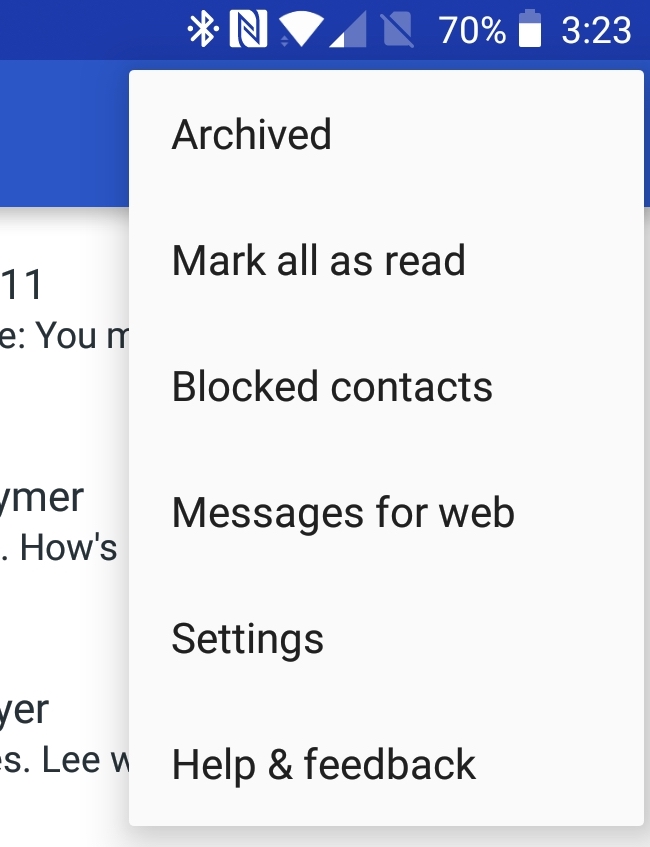 Once you've selected this, you will be prompted to scan a QR code: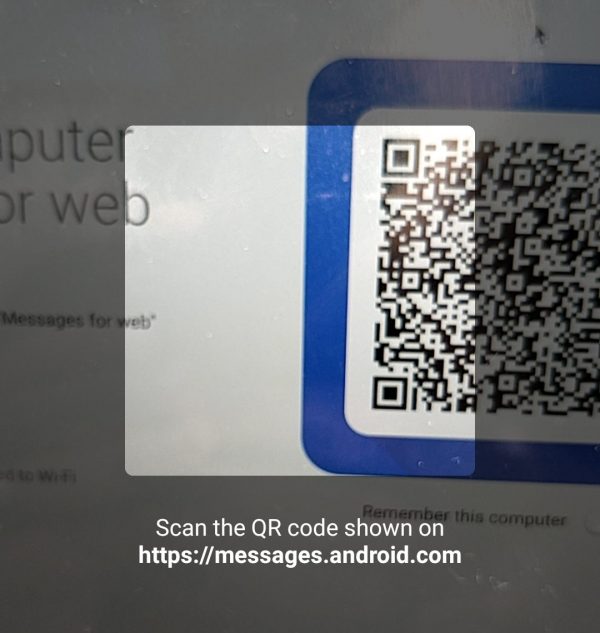 You'll find, after scanning the code that your browser will connect and present a view of your messages ready for you to send and receive text messages.
The solution works better if your phone and Chromebook are connected to the same wireless network. I've yet to try this away from a wireless network, so your mileage may vary if this is something you'd are keen to do.
Once set up you can handle text messages on Chromebook really easily and helps keeping in touch with others a little easier from now on.
Even better news, this also works on other devices. Anything you can run a Chrome browser on should be compatible. So, if you want to be sending text messages from an iPad then this is also possible.
Goodbye Allo
I think I'm one of the few who have tried and prefer to use Allo over Whatsapp. It does seem however that Allo doesn't have much time left in this world. So it's good to see some of the useful features starting to find their way into the more mainstream tools.
Have You Tried This?
Have you tried this solution, and if so, what do you think? Please let us know by leaving a comment below.