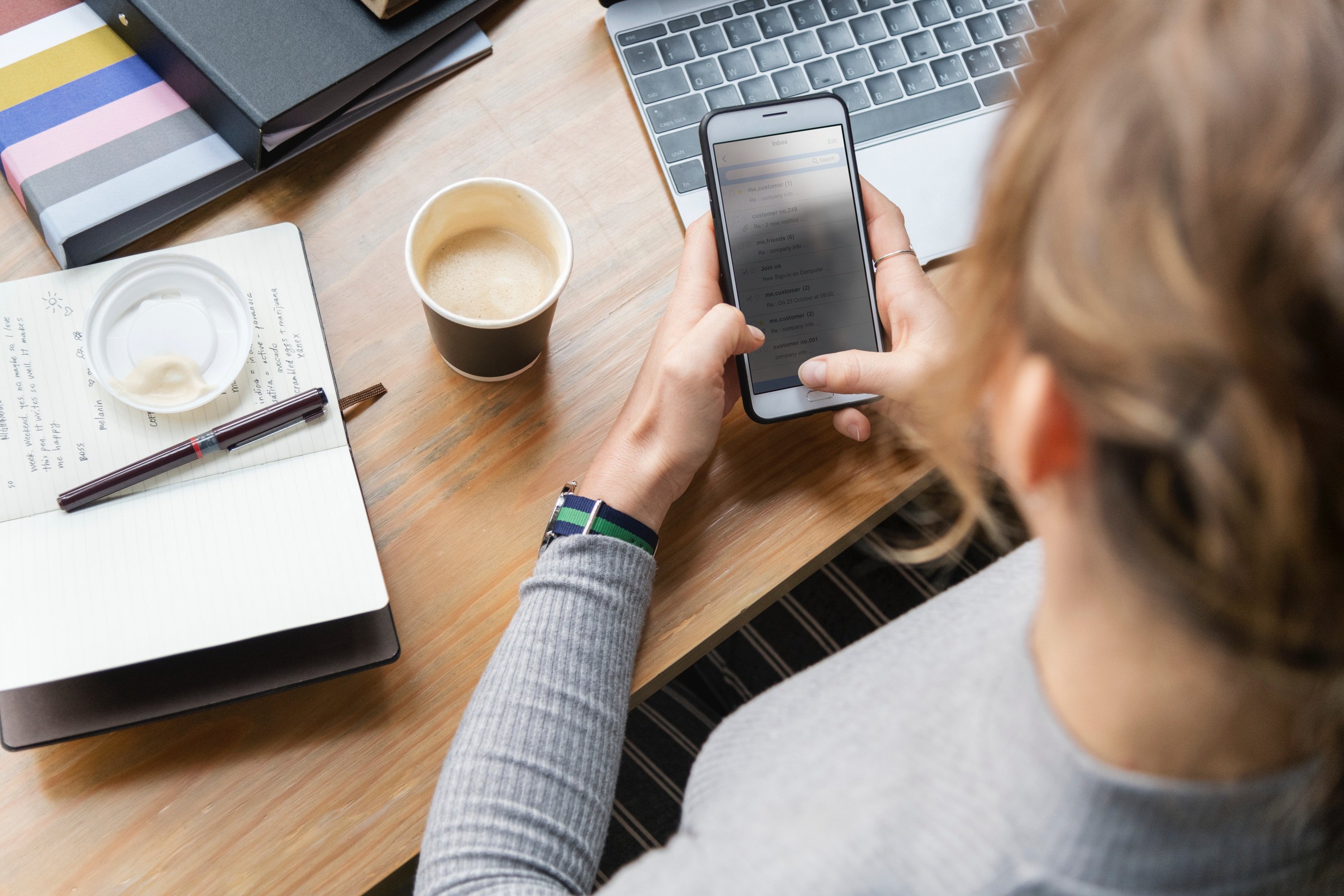 As someone who travels a bit for work, and use public transport whenever I can, mobile devices are a godsend for getting stuff done. Whether this is responding to email, editing documents or recording expenses, I find my smartphone plays a huge part in my daily productivity. So much so, I've taken to thinking of the phone as a primary device and using it more and more, rather than side kick.
The logical reasons are all there. Super portable, decent battery life, 4G connectivity, good camera and works with peripherals means I can get more done on the go without having to boot up a laptop than ever before.
In fact, I'm trying to go whole working days with just using my trusty OnePlus 6T as it does most things very well and gets out of the way when I don't need it.
Other Mobile Options
Anyone reading my other posts will be fully aware that I've done my fair share of dabbling with other mobile options. Whether iOS, Windows or Android I feel like I've given them all a go. I do love my iPad Pro with Smart Keyboard very much and the Pencil is great for taking hand written notes but I still long for a mouse when working with text and spreadsheets.
My Super Tiny Mobile Workstation Setup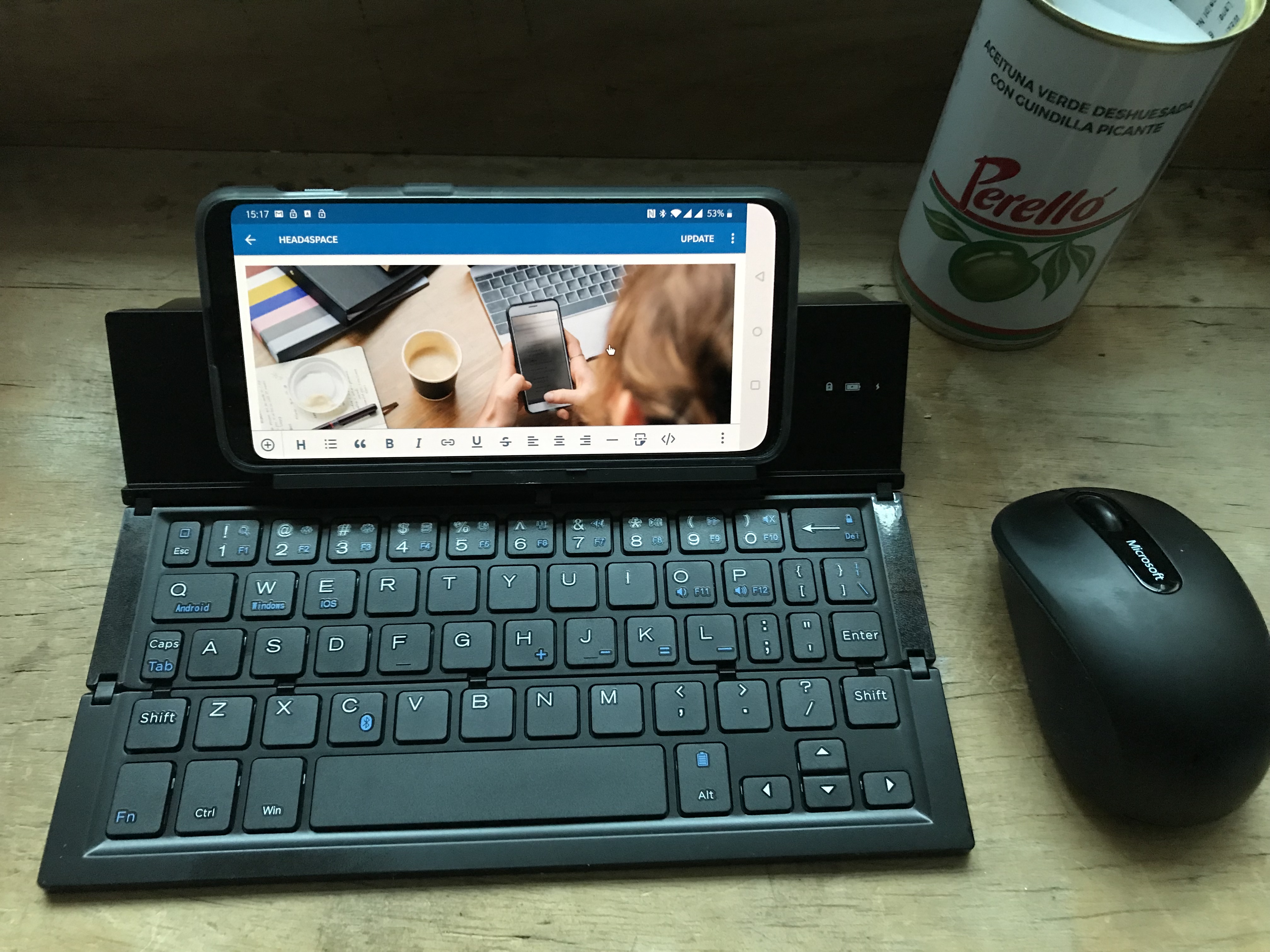 My super tiny mobile workstation setup centres around a OnePlus 6T phone. Bang for buck, it offers a load a power, storage and dual SIM. Allowing me to run work and personal numbers in one device.
The smartphone is accompanied by:
There are lots of options available for not a great deal of money and these are just suggestions. Both the keyboard and mouse are key for working on written or spreadsheet files. Navigating around by touch isn't necessarily the easiest, so having familiar input methods does save a time and bother.
The peripherals were purchased with being able to fit in a coat pocket in mind. Typically, though they go in a bag as I'm carrying around a notepad and Bluetooth headphones which take up a little more room.
Apps
I'm not going to spend too much time writing about productivity apps as I'm sure you can find more than enough information online. What I will say, is how excellent Microsoft have made their mobile tools. This extends far beyond the regular office suite to Teams, Power BI, Sharepoint and Flow. Most of these are scaled down versions which with a bit of careful use can yield similar results to their desktop counterparts.
If your work environment uses any of these tools, then you are no doubt in for a mobile treat.
Downsides
Apps are great, but don't have all of the bells and whistles which are part of the desktop applications. On occasion I overcome these limits by remotely connecting back to a laptop running the full blown software. Whilst this gets me out of a jam it's not something to do all of the time.
Remembering to bring a bag of parts and make sure everything is charged can be a nuisance. I've been eyeing up the smaller USB batteries to fill a gap in my kit.
The screen size can sometimes be a bit limiting and results in shorted emails / written elements. This is not always a downside as short often can be sweet.
Also, unless you have a keyboard out in meetings, it's often assumed you are not working… Instead it appears you are fiddling around with Instagram or some other time sucking activity.
Are you using a Tiny Mobile Workstation?
I'd love to hear if you are trying to forgo the laptop / tablet norms in favour of smaller, more mobile tech. If so, what are you using and how are you getting along? Please leave a comment below if you've had any experience of this world.