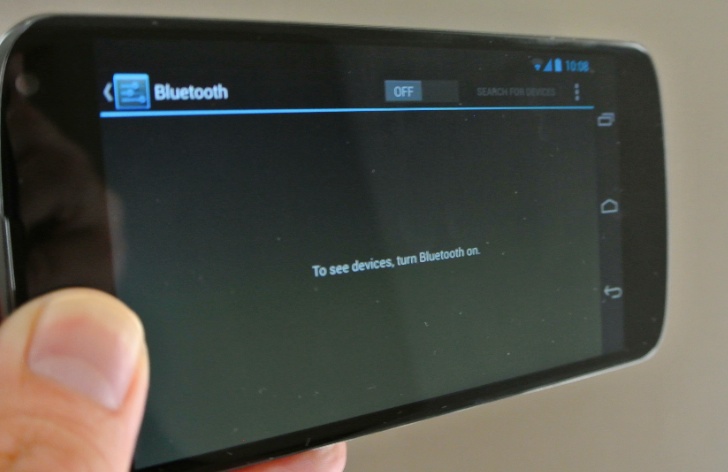 It seems that there are a lot of folk interested in the fact that the Nexus 4 doesn't seem to work with all in-car Bluetooth kits. I wrote this short post a little while back and it seems to have been an under documented issue.
Symptoms
The symptoms I've experienced are that the phone will connect via Bluetooth but when you try to make or receive a call nothing can be heard either end. This results in you or your caller hangs up as it sounds like the line is dead.
Whilst connected if you press a number the to e for that is transmitted so there must be something peculiar to particular setups. I've also managed to hook up a cheap Bluetooth headset to my phone which works OK.
Android 4.2.2
I was hoping that with the advent of Android 4.2.2 that the Bluetooth woes would be behind me. Unfortunately this doesn't make a difference with connecting to affected car kits. The issue still persists.
Workaround
I'm reliably informed that Parrot car kits work well with the Nexus 4 – I've not tried this myself but can confirm that an old O2 Bluetooth headset works fine so there are some reasonable work arounds available.
Get in touch
Please leave a comment if you're affected by this issue advising what make and model of car you are using and whether you are experiencing any different symptoms to those mentioned above. It would be useful if you could provide any specific information about your stereo if you can.
I'm not promising that we will get a fix to the issue but we might save someone lots of effort trying to solve an issue that cannot be fixed.
Update 19 May 2013
I've had the following feedback about cars which appear to be affected by this issue:
BMW X3
Lexus RX400h

Mercedes CLC
Vauxhall Astra 

Vauxhall Insignia
Cars not affected by the issue:
Audi A1

Dodge Journey

Hyundai Sonata