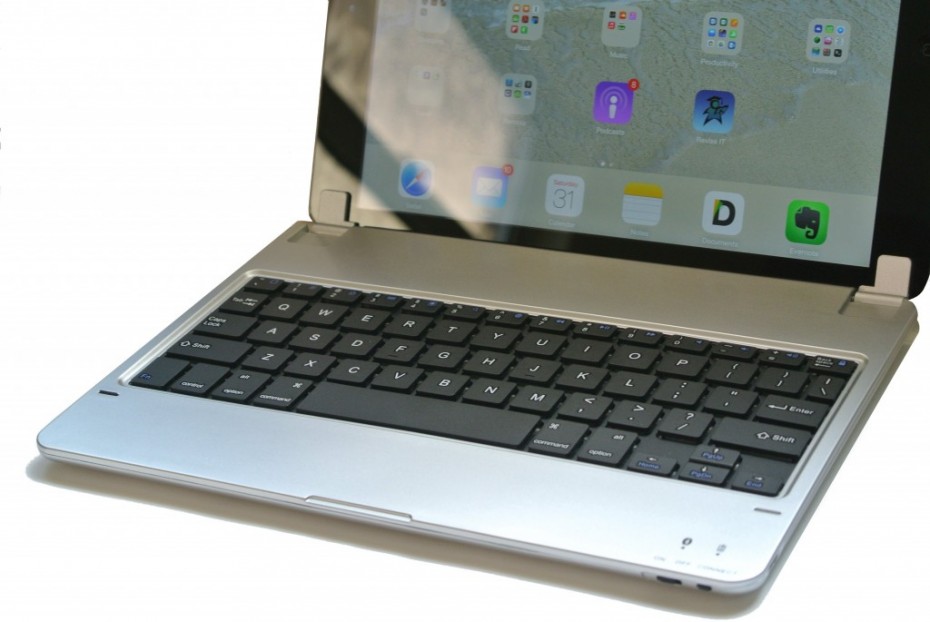 I've recorded ten iPad Productivity videos to compliment my book iPad Productivity Guide and uploaded them to YouTube for everyone to access. The videos follow the structure of an early chapter which describes a series of steps you should take to get your iPad fit for work. These steps are the basics you need (or at least be aware of) when using your iPad at work. They look at setting up the device and it's features. So, not only can you work with your iPad but the data is secure and backed up.
I've taken the steps from the 'Get Set' chapter and recorded a video which shows you what to do. The videos are around 2 – 3 minutes long and have been created using my own iPad on iOS 8.1.
The 'iPad Productivity Guide' book provides you with a set of tools and advice for using your iPad at work. It's available exclusively on Kindle [UK Link / US Link] and costs about the same as cup of coffee ($3 / £2).
The ten areas that I'll be looking in the iPad Productivity Videos are:
Organising Apps
Setting up Wifi
Setting up Email
Setting a Passcode
Setting up iCloud
Setting Auto-Lock
Turn on Erase Data
Find My iPad
Install Office Suite
Install Evernote
This article covers from iPad Productivity Videos one to five.
1. Organising Apps
This video outlines my approach to app organisation on the iPad. It is intended to provide you with a few ideas about how you might want to organise your own. With PC Mag writing a list of the top 100 iPad apps, you are going to need a system to keep them in check. The most important thing though, is not to follow exactly what I do. Instead, you need to find out what works for you and stick to it.
2. Setting Up Wifi
You probably have already set up wifi as part of the start up process. If you haven't, this short video shows you what you need to do to connect to a wireless network. If you are using an iPad in a work environment you may also need to input proxy details. These can be a bit tricky to find at first, so I've taken time to point these out.
3. Setting Up Email
In this video, I show you how to setup and test an Outlook.com email account. The process is similar for other email services and should be a good starting point whether you use Google Mail, Yahoo or something else. If you need to connect to a dedicated Exchange server run by your company, then you may need to gather the server address details from the IT department.
4. Setting a Passcode
Having a passcode is your first line of defence when setting up your iPad. This prevents curious browsers from opening sensitive information. It also enables the hardware encryption feature on your iPad. This ensures that if a would-be hacker wanted to gain access to your files and photos that they would not be able to. In my opinion every iPad that is used for work should have this feature enabled.
5. Setting up iCloud
Having iCloud setup could save your bacon. In the video, I show you where to enable iCloud and what it can backup. By having your files and settings secured on Apples servers, not only can you restore your iPad should you encounter a serious issue. But, you can also use this backup to setup a new iPad in the event of serious damage or loss. This also makes upgrading to a new device easy as you do not need to worry about the transfer of data.
Part 2
To make this post a little bit easier to enjoy, I have broken the iPad Productivity Videos post up into two parts. I've separated the next five and put them into part 2.