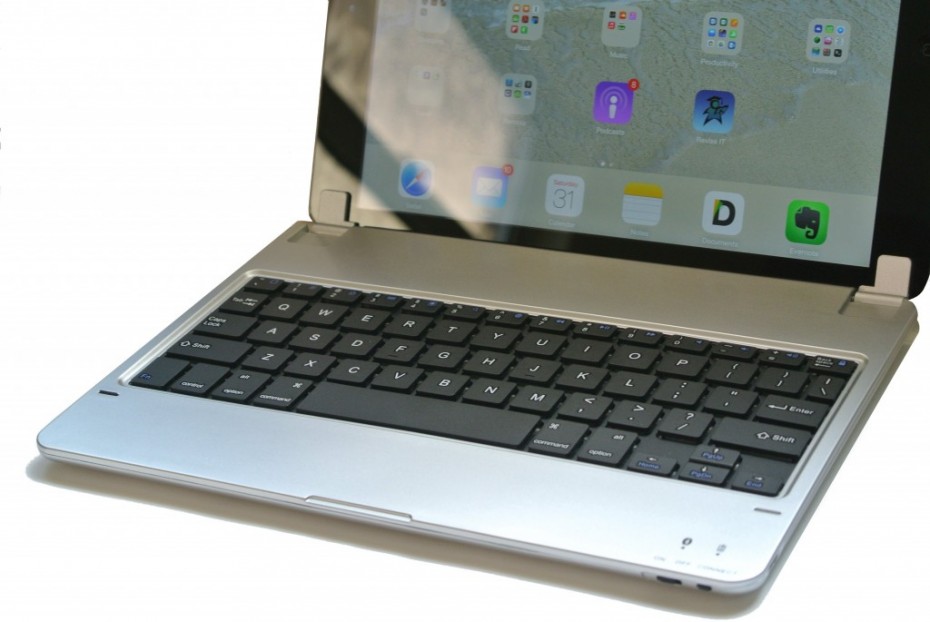 Carrying off from where I left off in part one here are the second set of iPad Productivity videos to compliment my book iPad Productivity Guide. The videos follow the structure of an early chapter which describes a series of steps you should take to get your iPad fit for work. These steps are the basics you need (or at least be aware of) when using your iPad at work. They look at setting up the device and it's features. So, not only can you work with your iPad but the data is secure and backed up.
The 'iPad Productivity Guide' book provides you with a set of tools and advice for using your iPad at work. It's available exclusively on Kindle [UK Link / US Link] and costs about the same as cup of coffee ($3 / £2).
The ten areas that I'll be looking in the iPad Productivity Videos are:
Organising Apps
Setting up Wifi
Setting up Email
Setting a Passcode
Setting up iCloud
Setting Auto-Lock
Turn on Erase Data
Find My iPad
Install Office Suite
Install Evernote
This article covers from iPad Productivity Videos six to ten.
6. Setting Auto-Lock
When you leave your iPad for any length of time Auto-Lock has your back. When you enable Auto-Lock you specify an amount of time that the iPad will wait until locking your device. This is great if you happen to be human and don't want just anyone accessing your data without your say so.
7. Turn on Erase Data
If you have sensitive data on your iPad or in your email then Erase Data is the ultimate form of protection against unwanted attention. After 10 failed passcode attempts, Erase Data removes the encryption keys, rendering any data you had on the device unreadable. The video looks at how to set up Erase Data and the need to have a Passcode and Backup in place too.
8. Find my iPad
Find my iPad can get you out of a bind if you misplace your tablet. As long as the device is connected to the internet it can advise you of its position – wherever it is in the world. Setting this up might prove useful should someone take your tablet. But it is more likely to be of use when you put the thing down and can't remember where.
9. Install Office Suite
Once you have the basic config set, installing an Office Suite should be your next port of call. Most workers will be familiar with Word, Excel and Powerpoint as these are used in business almost everywhere. In the video, I take a quick look at installing both the Apple and Microsoft Office suites and briefly talk about the benefits of an Office 365 subscription.
10. Install Evernote
Evernote takes note taking to the next level with this app. Having the ability to record text, images and audio in one simple-to-use app is a delight. The data then synchronises with the Evernote cloud, so that you can access from another device or the web. In my opinion this makes Evernote one of the most powerful (and most useful) tools in the productivity toolkit.
Part 1
To make this post a little bit easier to enjoy, I have broken the iPad Productivity Videos post up into two parts. The first five videos can be found in part 1.