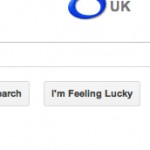 Google provide a wonderful array of easy and (most often) free to use tools that enhance what we do and how we do it. This post is going to look beyond the obvious and look at some of the more obscure features that you probably aren't but should be using.
Google Alerts – As brilliant a search engine Google is, it stores a phenominal amount of data about content coming onto the internet. With Google alerts you can set up some rules that send you an email when specific content is created. Therefore if you want to find out when a particular band are touring your home town just set up a search and review the weekly email – so never missing your chance to buy tickets. It really is surprising how versatile alerts is and just how darn useful it is.
http://www.google.co.uk/alerts?hl=en


Automatic Upload of Photos – As a Google Plus user it does a cool little trick of automatically uploading photos to a private area on its servers. The theory is that you may be more likely to share them if they are there but more importantly they are backed up somewhere else if you've forgotten to back them up manually. It seems to work a little bit like iCloud synchronisation but without being tied to iOS and OSX devices.
http://www.gottabemobile.com/2012/02/13/google-saves-the-day-with-auto-photo-uploads/
Hang Outs – Essentially these are free video conferencing features that if you were using Skype you'd have to pay for. A hangout can join you and a group of friends together in a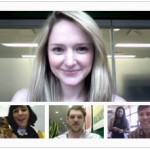 virtual room together so that you can meet without having to leave the comfort of your home / office. To be able to "hang out" you will need to be a Google Plus member but this is no hardship compared to the functionality you get exposed to. Hang outs also allow you to create documents and share screens thus providing a fully featured environment for collaboration – oh and did I mention you can join a hangout from iOS / Android devices…
Unfortunately hang outs required certain firewall ports to be open to make them work so if you'd hope to do this from a work place you may need to speak to your IT support team.
http://www.google.com/tools/dlpage/res/talkvideo/hangouts/
Save attachments from GMail to Google Drive This neat tip allows you to work in a mobile browser and label an email with attachments so that they get dropped into your Google Drive (and can then be automatically downloaded to you computer HDD) http://www.labnol.org/internet/send-gmail-to-google-drive/21236/
Send email later – This Chrome / Firefox plugin allows you to send email later, thus giving you the opportunity to get some work done rather than get into the back and forth that email sometimes promotes: http://www.boomeranggmail.com/
Activity Reports – Find out what you've been looking for using Search and how you use GMail. Any analytical data always provides an interesting insight into what you actually do and may help you to improve the way you Search and work in the future.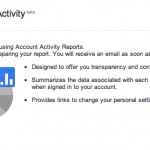 https://www.google.com/settings/activity
Well that was a quick round of some of the lesser know Google Features. If you have any suggestions for others that may need looking at then please get in touch.