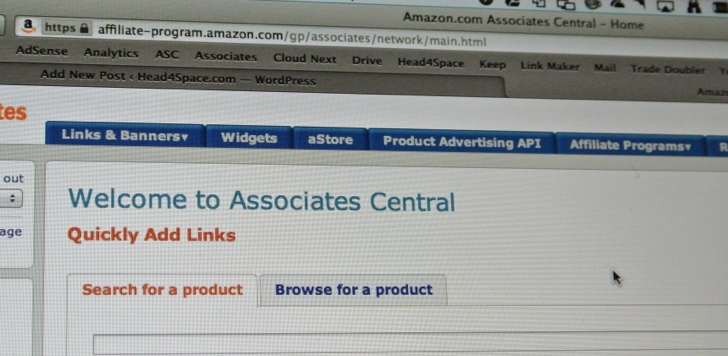 If like me you are a UK based blogger that earns a little bit of additional revenue from Amazon Affiliates then you may not know that your UK account only works for UK customers. When a US customer clicks on a UK link and then move over to the US site your tracking ID is lost, so you do not get a referral fee.
So what?
If you happen to have a large proportion of visitors that come to you from the US then you are probably missing additional opportunities to convert them. Also if you only have UK links on your site you make it a little bit harder for our friends in the US to make the most of the valuable information that you are providing them.
How do I know where folk live?
To find out where your visitors are coming from, first you need to get yourself hooked up with Google Analytics and review the country of origin of your traffic. I find that around 60% of my traffic comes from the US so I've added US based Amazon Affiliate links alongside my UK ones in the most popular posts on this blog. Also all future links will be both US and UK.
What about other countries?
If you find that you get a lot of traffic from other countries (i.e. Japan) then these also have their own programmes. Amazon have kindly provided a list of all the programmes you can sign up for here:
https://affiliate-program.amazon.com/gp/associates/help/t22/a13
Overall
So if you are based outside the states and find that you are attracting interest there then it can do little harm to make affiliate links available to all of your users. You may not get rich this way but at least you are not leaving money on the table.