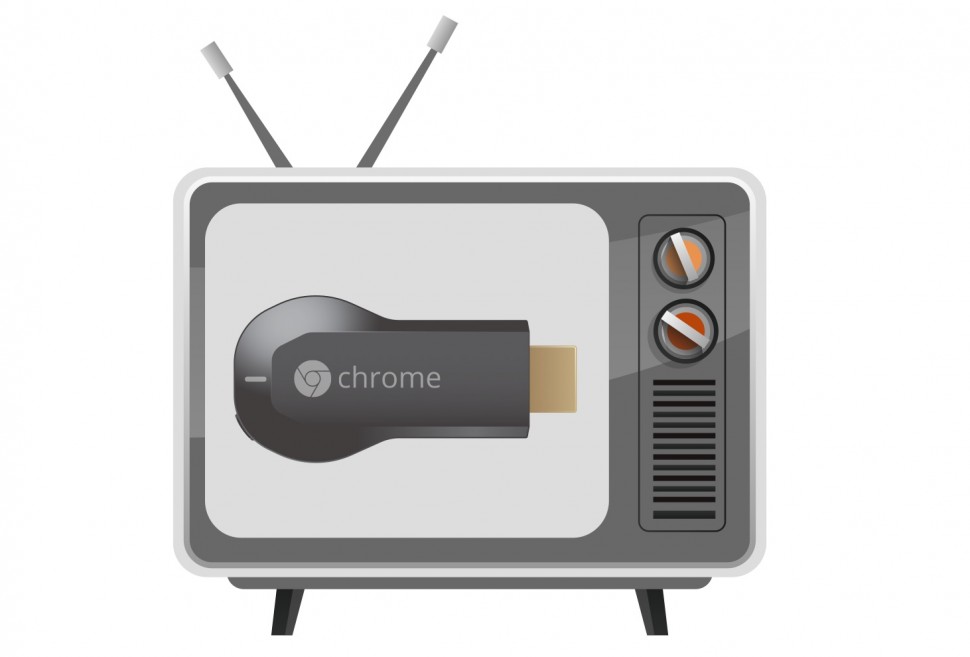 It doesn't take long to fall in love with your Chromecast [UK Link] and before you know it, its almost indispensable. You get so used to being able to watch what you want, when you want, you start to see uses for it everywhere. You then think 'works great at home; I want use my Chromecast in a hotel room.'
The Chromecast is cheap, small, portable and very much suited to travel. All you then need is a TV with an accessible HDMI port at your destination and you're almost there. I say almost there because you'll still need an internet connection…
Using Your Chromecast in a Hotel Background
Before we get started, you might find it useful to understand how a Chromecast works.
Out of the box and powered on for the first time, the Chromecast's internal WiFi radio acts like a WiFi access point (AP). You see, the Chromecast is designed as a wireless receiver, so you cannot plug a keyboard or mouse into it.
Instead, you need to connect up a separate controlling device like a smartphone, tablet or computer. Once the device has connected to the Chromecast's AP, it can then begin to feed it details. Information, such as, which wireless network and what password to use.
When this one time transaction has taken place, the Chromecast can then independently operate on the wireless network. Now, any suitable controlling device can operate it.
It's worth noting that the Chromecast and controlling device must be on the same wireless network and be able to communicate with each other.
Pack your bags
So with the above explanation in mind, what could be simpler than copying the setup on your travels? You've packed your Chromecast, you've checked the hotel's website and the room has a TV and free WiFi. It should be as simple as setting it up just like you have it at home. Fantastic. Before you know it, you'll be streaming Youtube or getting even more value for money from your Netflix subscription.
Well, sorry to burst your bubble but it's probably going to be a bit more complicated than that.
For starters, you'll probably be staying in a hotel with a complicated IT infrastructure. In plain English, this means the hotel internet will likely have:
A Connection Process
Before the hotel lets you loose with their internet, you'll probably need to accept their terms and conditions of use. This is fine for devices with an internet browser to enter all the required details. But it's impossible for something like a Chromecast, which has no user interface.
Access Point (AP) Isolation
This is set on a router when you really don't want separate devices to be able to communicate with each other.
Unfortunately, AP isolation is a show stopper for your Chromecast. Google's very own Chromecast support page also highlights this fact a few times:
https://support.google.com/chromecast/answer/3210071?hl=en
Game over?
Is this the end of our travelling Chromecast dream then? Not by a long shot. There are solutions. But each has a degree of trade-off between expense, effort and luck.
Bring your own router; use the hotel's internet connection
As we've seen, a Chromecast only works successfully when connected to a router that doesn't isolate all its connected devices. If the hotel's router won't play nicely, why not bring your own router that will?
I'm not suggesting you unplug your home broadband router and bring it with you (although, under certain circumstances, that might even be an option). Instead, get hold of a travel router, like this little marvel [UK Link].
With a portable travel router to go with your portable Chromecast, all you need now is an internet connection and a TV. Fine, but where is this internet connection coming from if the wireless network cannot be used?
Ethernet
Wireless networks are a relatively new invention compared to hard-wired networks. As a result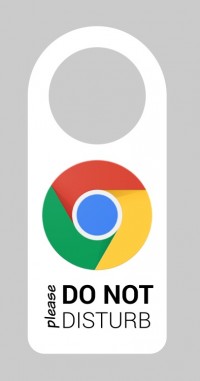 most hotel rooms have an ethernet network port. All you need to do is plug an ethernet cable into the wall port and then plug the other end into your travel router.
It's a good idea to take an ethernet cable with you. The hotel might not provide one and you don't want to be stuck.
Now, with your own router connected to the hotel's wired network, the fun can begin. You've now got an internet connection and can set up your Chromecast just as you would at home. Only this time, safe in the knowledge that the Chromecast and communicating device are able to talk to each other.
You might be lucky and it'll just connect straight away. If not, and activation is required, you'll soon know because your browser will automatically redirect itself to an authentication or sign-in page. Punch through this by accepting all the usual terms and conditions to get going.
This is arguably the easiest way to work around the problem.
Bring your own router; use your own internet connection
With this solution, you're more or less completely self-sufficient. You just need a TV with an HDMI slot to plug the Chromecast into. Then, the rest of the setup is completely independent of the hotel's network. You provide your own internet connection in the form of a mobile internet dongle that plugs into the router or buy a made-for-purpose mobile internet wireless router (aka 'MiFi') device.
Give some serious thought to how much mobile data you might use. An average length film can use more than a gigabyte of data. Depending on how much your data costs, this method could be prohibitively expensive.
This can all be configured before you leave home. Then, when you arrive at your destination, you just need to connect it all back together.
Smartphone Wireless Hotspot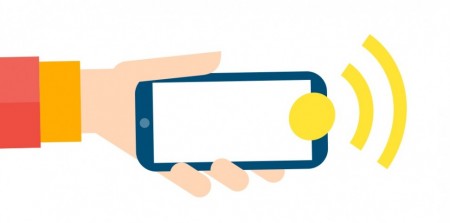 The final solution is to use your smartphone's own wireless hotspot to act as an internet connected wireless router. You will then wirelessly tether your Chromecast and a third device to the smartphone's hotspot to complete the setup.
Tethering is where you share your smartphone's 3G / 4G data connection via its own built-in wireless adapter.
Three things you'll need to consider about this solution:
Your phone contract must allow tethering;
You need a third device to control the Chromecast. This is because your smartphone's wireless adapter is occupied, acting as the wireless hotspot sharing the data connection;
Hardware and software compatibility. The hotspot must not employ AP isolation. It must also have a fast processor and enough memory to act as a wireless router. If your smartphone is no more than a few years old, you'll probably be fine.
If you're game, you can see if this works right now. There's no need to wait until you reach the hotel.
Step 1: Factory reset your Chromecast
This will clear all previously set wireless router information. The quickest way to do a factory reset is via the Chromecast app on your device:
Step 2: Fire up the hotspot
If you're using WiFi at the time, you'll notice your phone will drop back to 3G/4G and the WiFi will turn into the broadcasting hotspot.
Step 3: Connect your third WiFi capable device to your hotspot
Step 4: On your device, now click (or type into your internet browser):
Step 5: Follow the onscreen Chromecast setup instructions until you reach the part where you need to choose the WiFi network for your Chromecast (again, choose the smartphone's hotspot)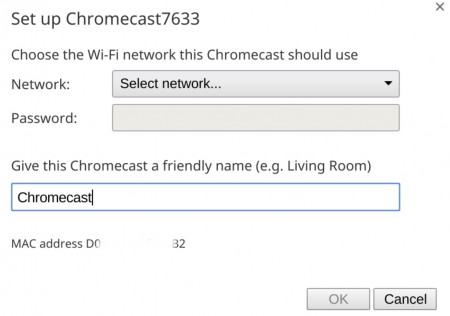 Step 6: From the drop-down box, select the name of your smartphone's hotspot AP and enter the password.
You should now see a welcoming 'Ready to cast' screen on the TV.
Step 7: The moment of truth. Make sure your device is still connected to your smartphone's hotspot and then try casting something to the TV. Anything will do. Why not try casting a short video from Youtube, something from Netflix or even try a tab cast using Google Cast?
Data Speed
The quality of your cast will only be as good as the speed of the internet connection. If you're having problems reliably streaming from the hotspot, run an internet speed check at:
Anything less than a consistent 3Mbps (Standard Definition) or 5Mbps (High Definition) is probably going to cause you problems.
Streaming Local Content
Once you have you successfully set up your Chromecast, why not try streaming a local file from your device?
For an Android device, try a free app, such as Local Cast.
For an Apple or Windows laptop, try installing the Google Chrome browser and then the Videostream Chrome App.
Casting local files using this method could be exciting news. Especially if you want to bring your video library with you on your laptop or flash drive. Theoretically, there should be no internet data used to stream this local content. The only data used should be from the Chromecast 'calling home'.
The best thing you could do here is experiment and see what works for you. Always remember to keep an eye on how much data you're using so there's no nasty surprises.
My Experience
I can confirm that using a Google Nexus 5 (Android 5.1) smartphone as the internet hotspot with PAYG SIM and a Windows 8.1 laptop with Chrome Browser and Videostream Chrome app that I was successfully able to stream a video saved on the laptop's hard drive (180MB, MP4) with the same experience as at home. The app I use to monitor mobile data use showed no dramatic increase outside normal smartphone consumption.
Anything I've missed?
Are you using your Chromecast in a hotel room differently? Got some cool trick, or advice from your travels? If so, let us know by leaving a comment below.