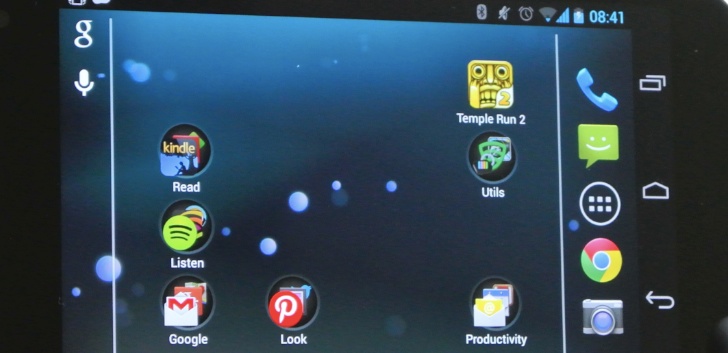 If you are the proud owner of a Nexus 4 and Apple TV (or at least have access to one). Then you will probably want to have a look at this.
ZappoTV allows you to share content from your phone direct to an Apple TV for lovely wireless playback. Unlike iOS there is no option to mirror your onscreen movements, but it is certainly great news if you wish to share content with friends over the air.
Limitations
There are a few limitations that you might want to be aware of. First off you can only play back from a short-list of apps. YouTube and your Android Gallery are probably the applications you'll stream from most. Unfortunately there is no option to stream from Spotify but this is something I'm sure you can live without. Here is a screen shot showing the supported apps: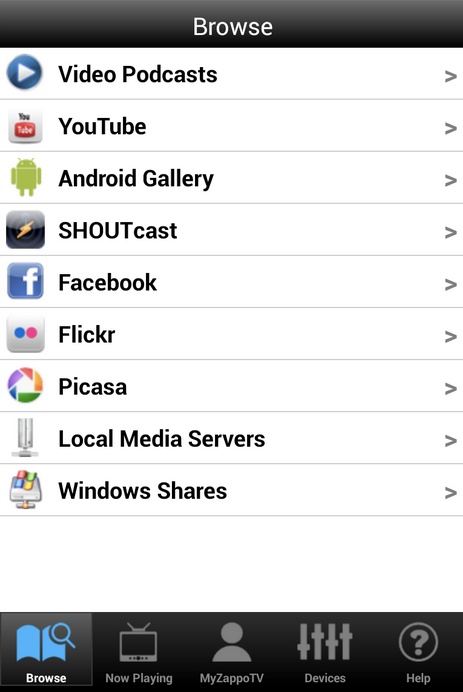 You need to create an account to use the service. I'm not entirely sure why this is, so I used an email address that I set aside for these purposes as I do not want my main account filled up with marketing material.
For some reason the app requires you to select your Apple TV each time it is loaded. This quirk is tolerable if you are showing one of two videos but might become a chore if you drop to other applications between showings.
Ad Supported
The app is free from the Google Play store and is ad supported. I would prefer it if I could pay a small amount to remove these ads but that doesn't appear to be an option. That said I do understand that the developer needs to make some money from this and I am grateful that there is this option.
Final thoughts
Whilst I wouldn't recommend you dash out to buy an Apple TV to go with your Google Nexus 4 I would suggest you try this app if these are items you have access to. Whilst Miracast is still finding a foothold and devices are maturing this is a good alternative until something better comes along.
Here is a short video of ZappoTV in action