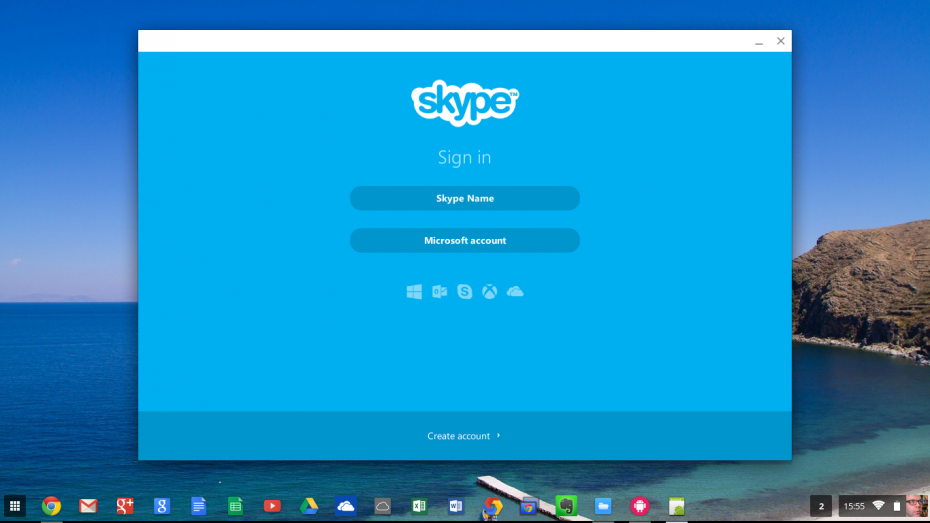 Following on from the success of 'Install Flipboard on a Chromebook' I thought that I would look into running Skype on a Chromebook – my Acer C720 [UK Link] to be precise. Many people (myself included) are disappointed that Skype isn't natively available for Chrome OS. Microsoft are working on providing Skype through the browser – which will probably work with Chromebooks but until that becomes readily available this work around will get you going.
In the last post I wrote about installing Crouton and then installing Skype onto that. Whilst this is possible, it's a bit hard for the average user to do and maintain a Linux installation. Instead this article looks at using a Chrome extension called Twerk which allows you to run a lightweight Android emulator on your Chromebook.
Quick Note
Just before I move onto the process, I thought I would mention that some of the screen grabs were taken using Chrome on a Mac. This is because the built in Chromebook screen grab process doesn't allow you to capture a shot when certain drop menus are present. So, if it doesn't look exactly the same as it would on the Chromebook then you know why.
Process
Before I run through the process in a step by step fashion here is an overview of what I'm going to run though.
Install Evernote
Install Twerk
Get the Skype APK file
Drag the APK file into Twerk
Pick a few settings
Save as an unpacked Extension
Load unpacked Extension
Launch
1. Install Evernote
This is not as mad as it sounds. You see, when you install Evernote a component that Twerk is dependant upon (App Runtime for Chrome (Beta)) is installed. You can check this by looking at the Extensions installed – you do not need to look now though as we get onto this in step 6. As long as you have Evernote installed then you should be fine.

2. Install Twerk
Within the Chrome Web Store search for Twerk. This should appear as the top hit and look like the following:
Install it by pressing the '+ Free' button and then when prompting to do so, clicking Add – the installation will only take a minute or so as the extension is pretty compact at 3.56Mb.
3. Get the Skype APK file
Not all Skype APK files work with Twerk. Having tried a few out, I've stored a copy on a server I run, so that this is available for as long as it is needed. This version works at the time of writing:
http://www.head4space.com/SkypeAPK
– if you are looking at this and the files do not work please leave a comment and I will look into it.
For those who do not know what an APK file is, have a look here: http://www.androidpit.com/android-for-beginners-what-is-an-apk-file
4. Drag the APK file into Twerk
So now I open Twerk, and do as it says – that is drag and drop the downloaded APK onto the app:
5. Pick a few Settings
Once the APK file has been dropped over it I set the following settings: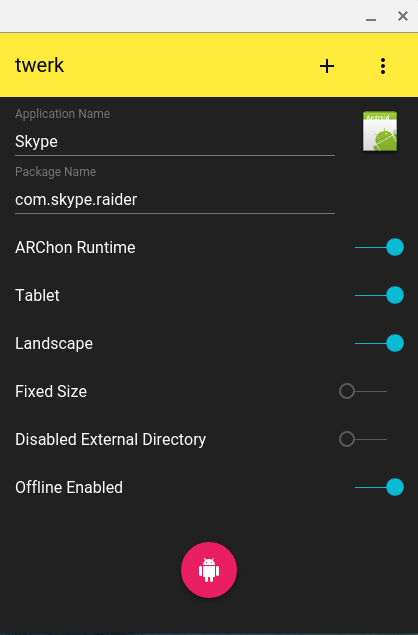 Make sure that you remove the dashes and numbers in the Package Name. If you don't do this you'll get an error message.
6. Save as an unpacked Extension
To save as an unpacked extension you just press the pink button at the bottom:

7. Load unpacked extension
From within Chrome click on the three horizontal lines

and go to the bottom of the list to get to 'More Tools' then select 'Extensions'.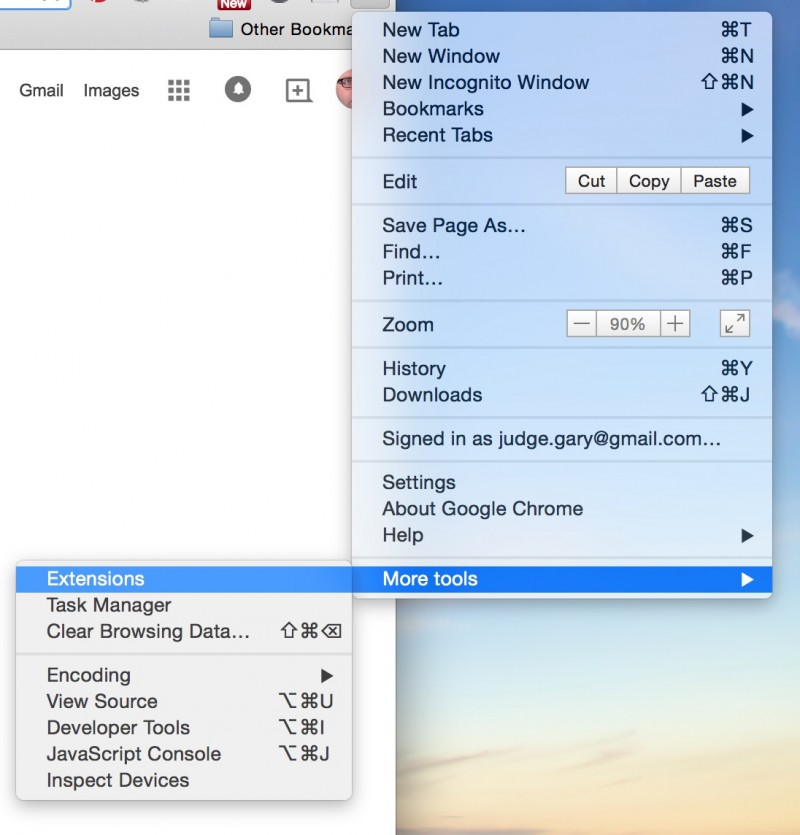 Tick the check box labelled 'Developer Mode' – this provides you with the option to 'Load unpacked extensions'.

Click on 'load unpacked extensions' and then select the folder which contains the unpacked extension you just created.
Before you move on to launching the extension you should enable 'Allow in incognito' for App Runtime for Chrome (Beta). This ensures that every app has the best chance of running.

Once you've loaded the extension you will see the following message:

You can safely ignore the warning message.
8. Launch
Once you loaded the unpacked extension all you have left to do is Launch it. When you click Launch on the unpacked extension, it will take around 30 seconds for the app to load. During this time you will see the following displayed: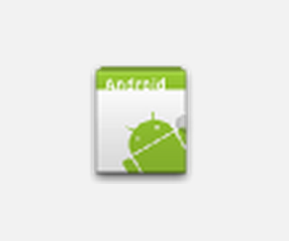 .
Once loaded you will see that Skype loads within a window: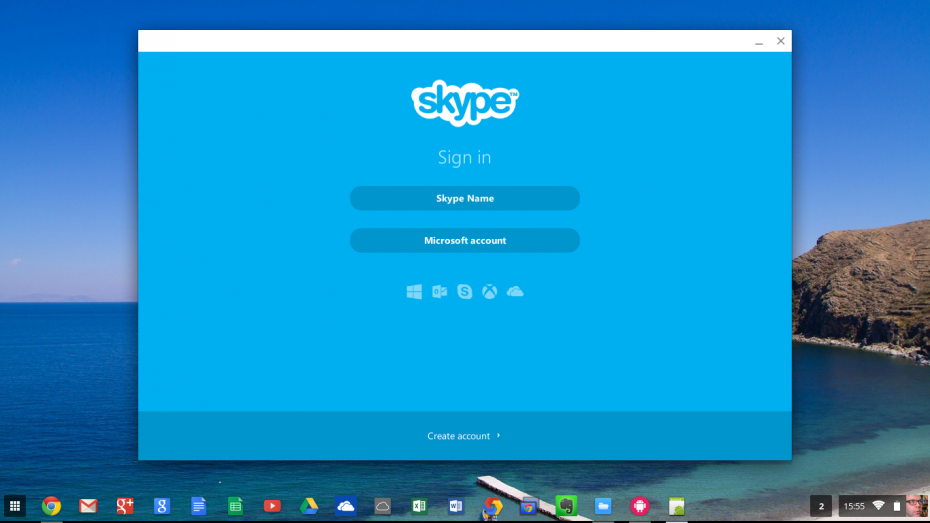 Notice that after you've launched it that a shortcut has been added to you app launcher.
This allows you to access the App again without having to launch it from within the extensions section of the Chrome browser.
Top Tips
To start with, you do not need to keep the APK file on your Chromebook after you have created an packed extension and loaded it. You do however need to keep the unpacked extension. With this in mind I suggest that after you've got familiar with the process that you store unpacked extensions in a folder called something like 'Extensions' or 'Apps' to avoid clearing them out.
Also you might want to try other APK files to see if they will run as unpacked Extensions. There will be a bit of trial and error involved but worth giving it a go if you are desperate for functionality which isn't available within Chrome OS already.
If you are feeling adventurous, you can add a Skype icon (this would be added in step 5). I've screen captured the following to make this look proper:

Other Chromebooks
I've only managed to try this on my Acer C720 Chromebook [UK Link] and would appreciate it if others could try the steps laid out and advise whether this works on others. It would be especially useful if someone with a non-Intel Chromebook – such as the HP Chromebook 11 [UK Link] could try to install Flipboard on a Chromebook as it will no doubt help others.
[update] I've now managed to get this running on a Toshiba Chromebook 2 and thanks to lots of comments, it appears that this process works on most Chromebooks without issue.